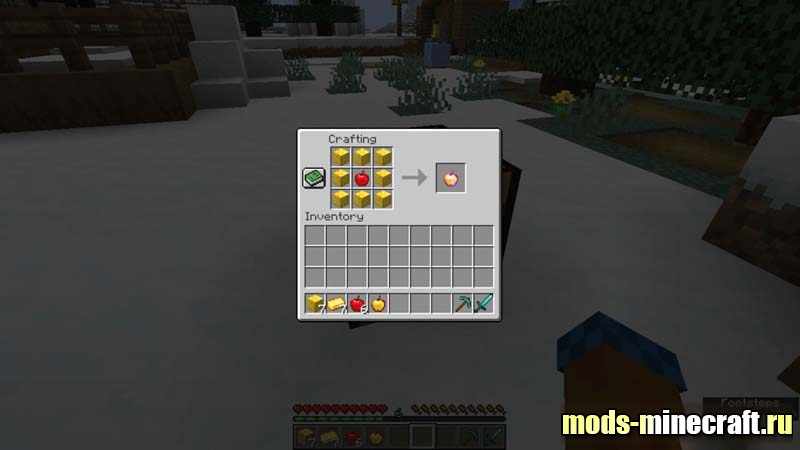 Craftable Golden Apple returns the most ancient craft of an enchanted gold apple, which was available in the early versions of the game. The apple will impose beneficial effects when using it, and also at times reduce the time of restoration of health and hunger.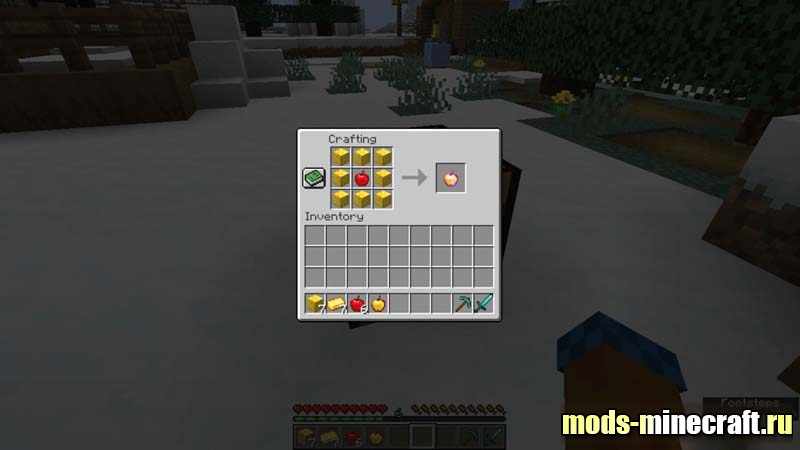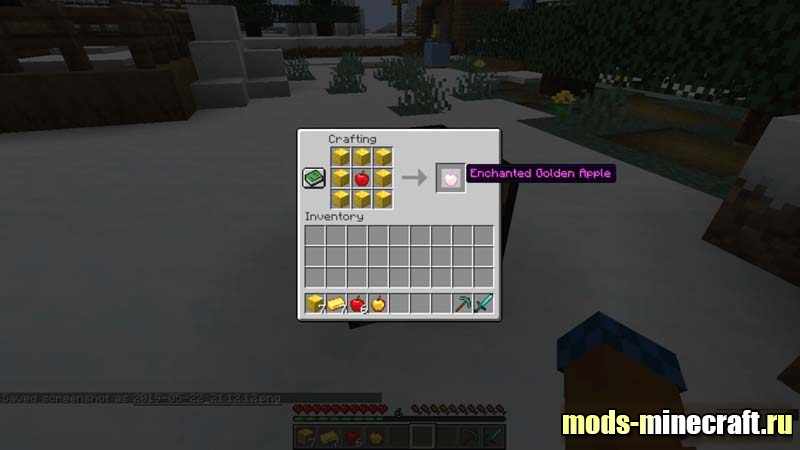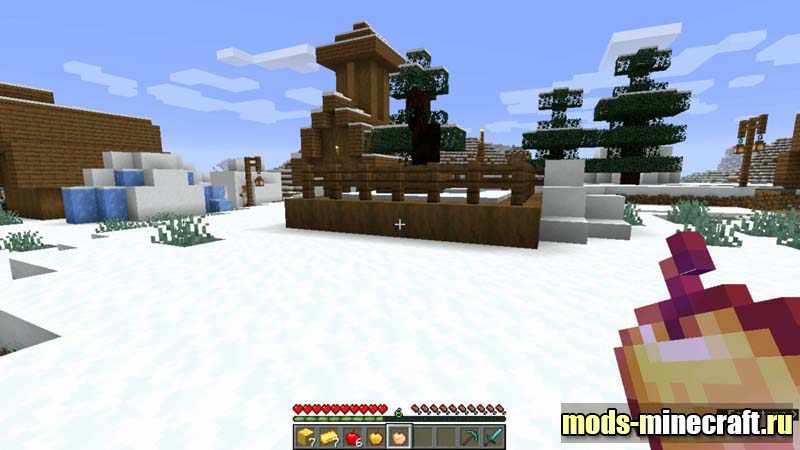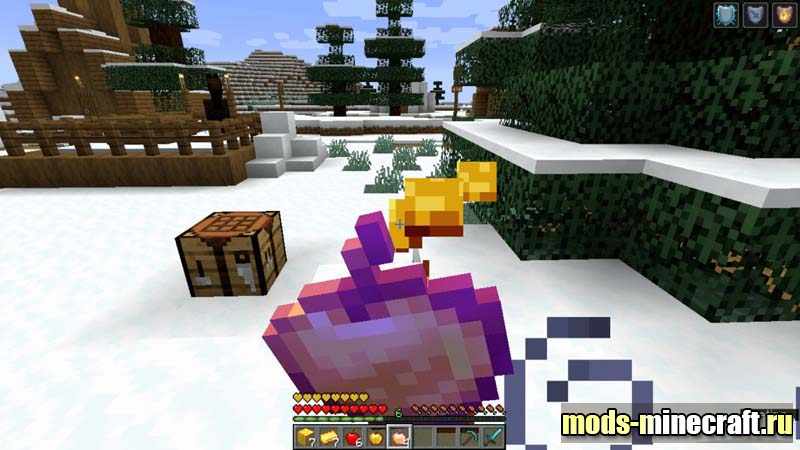 How to install Craftable Golden Apple
Download the date of the pack
Launch the game, select the world for the game and click the "Configure" button
Click "Open the World folder" and further "Datapacks"
Move the downloaded archive "Datapacks" and restart the game.
All! The date of the PAK is set. Have a good game!

Download Craftable Golden Apple
1.14.3, 1.13.2