Hello comrades, on the Gexon line! And today I would like to put my old – time parody of Minecraft on the site, which, despite the incompleteness, really deserves attention!
DESCRIPTION
In fact, the game is extremely reminiscent of Minecraft. The same ores are mined underground, the same tools are made of them. There is creative and survival.
However, there are many differences in the game, thanks to which it deserves attention:
The most noticeable difference is the game two – dimensional. To overcome problems with buildings, wooden platforms were used, like terraria.
In survival, you can not completely break the blocks with your hands. For this, you will immediately give you a set of tools.
Most crafs are modified, for example, for a stick you will need three boards.
Huge jump, like in Mario.
CONTROL
Movement on WASD (S – fall with a wooden platform). Break/build – mouse (to break, do not clamp, but poke). Inventory – E.
(Originality goes off scale!!!)
Screenshots
Sorry for the quality of screenshots. I just have a video card broke. Take as it is. I will be glad if someone with a good screen will scresh himself
Main menu.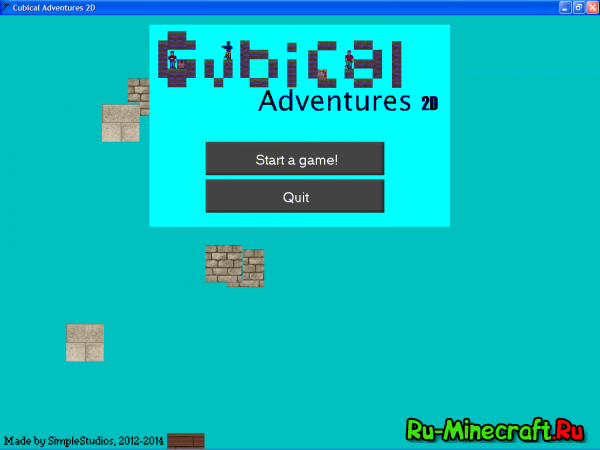 Creative: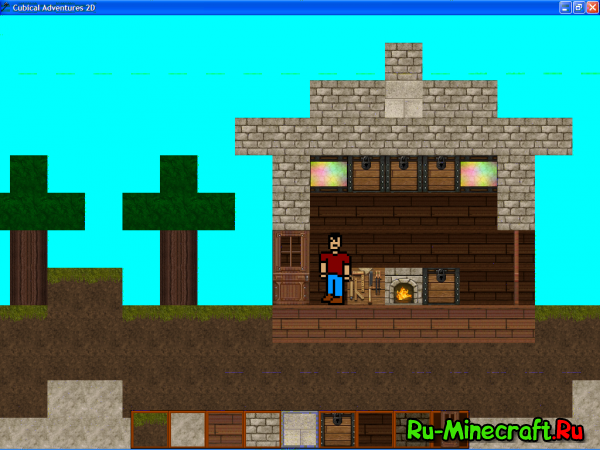 Survival: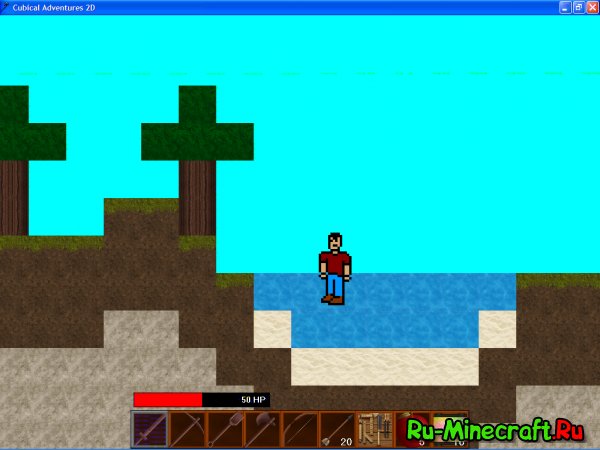 Crafts and stove: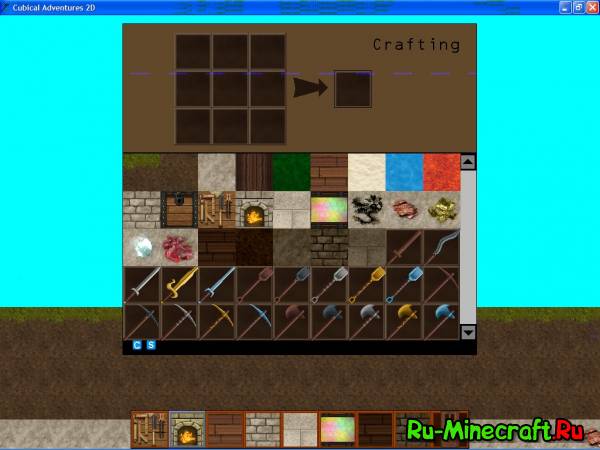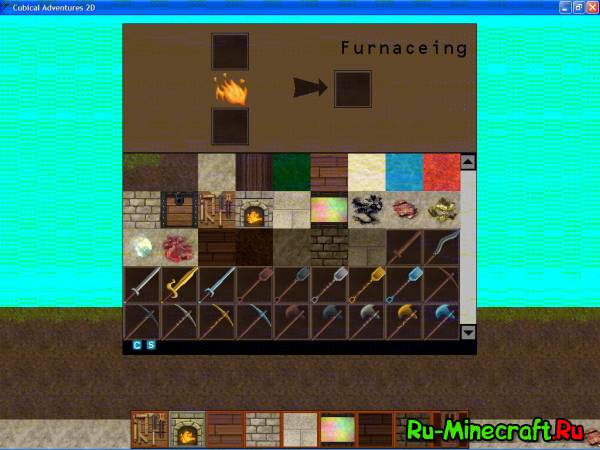 Cubical – dventures – 2d.zip [689.65 KB]
*Used Minucraft 1 Terkturpak.2.4