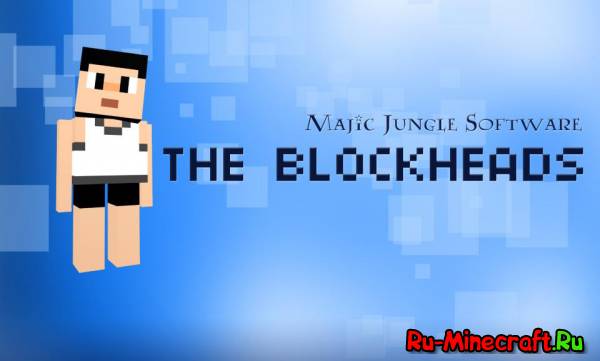 one rather interesting toy for one rather interesting Ios And Android.
The name of this toy – The Blockheads (Rus. – Block of the head,
Although Google the translator says that the correct translation – Bolovans).
The toy itself is made in 2D. At the first entrance to the map
We will need to create our own character,
choose his appearance, floor and name.
After creating the character, we need to create a workbench.
The workbench can be created in the portal from the Earth block.
Next, you will figure it out yourself.
Underground you can find a huge number of caves
With resources. Some of them are hidden
gold chests in which various
resources, as well as coins. The game is present
The ability to sell and buy resources for coins.
There are six different biomes in the game.
Generation of the world in the game random
In the toy you can play one and on the network.
You can play on the network on servers, as well as
On the local Wi – Fi And through Gamecenter.
Play local Wi – Fi And through Gamecenter can
Only apple phones or tablets.
The game also contains additional HD textures,
the cost of which is $ 2.99.
In the toy you can also buy crystals for real money.
For crystals, you can accelerate the craft process, create
Portals, portal chests.
Well, what will we start screenshots.
Cry!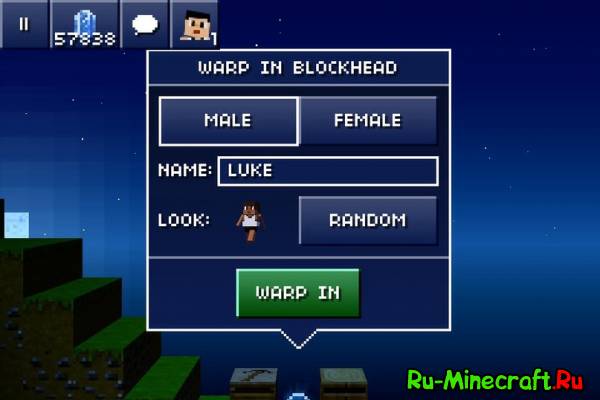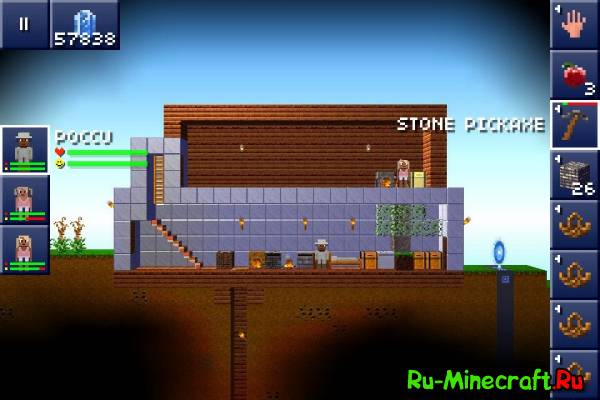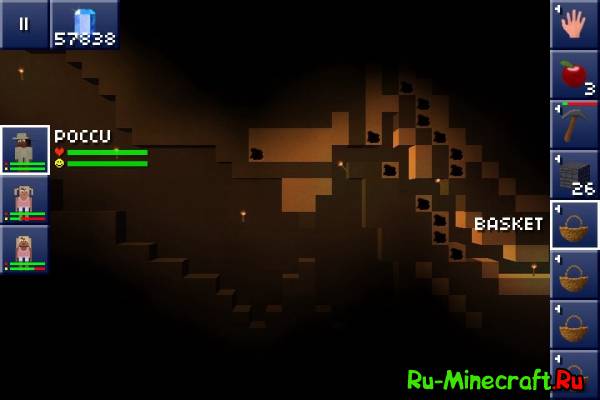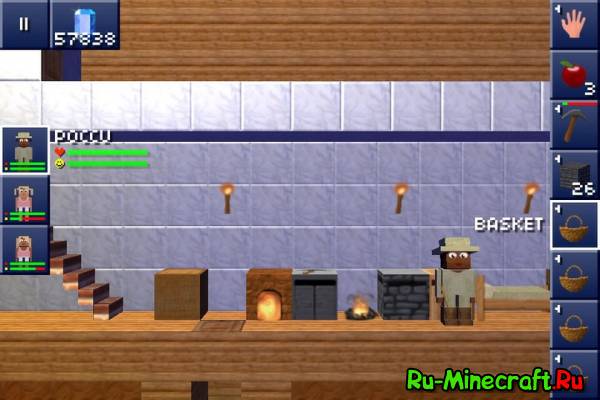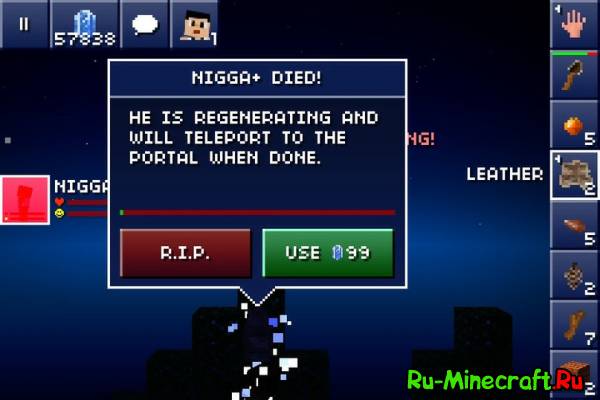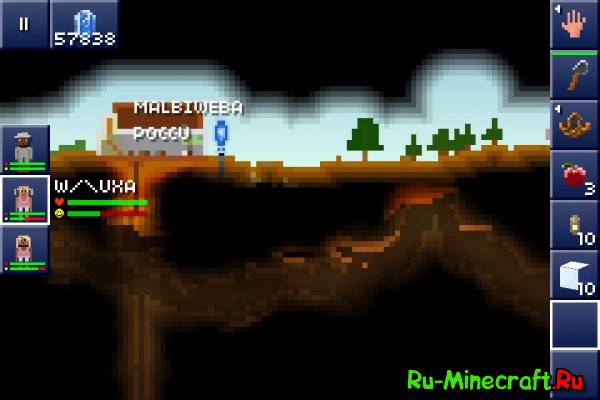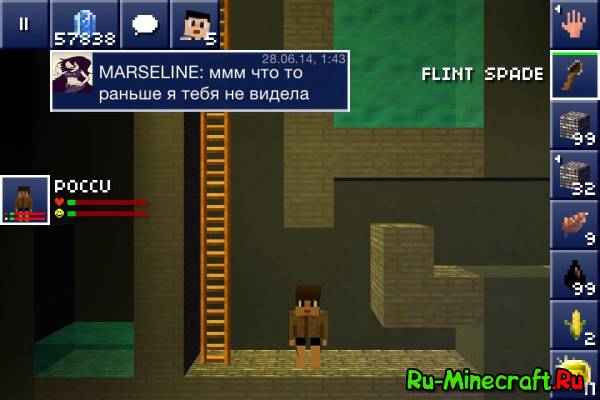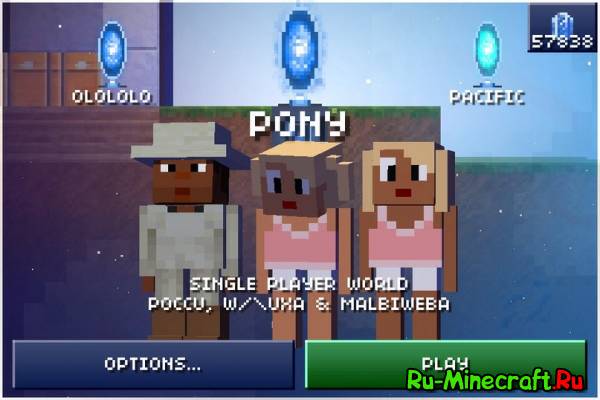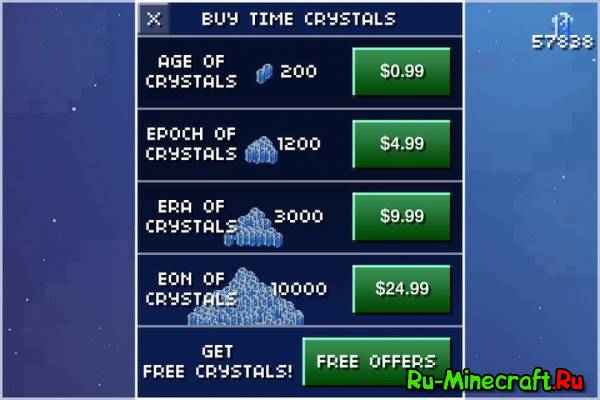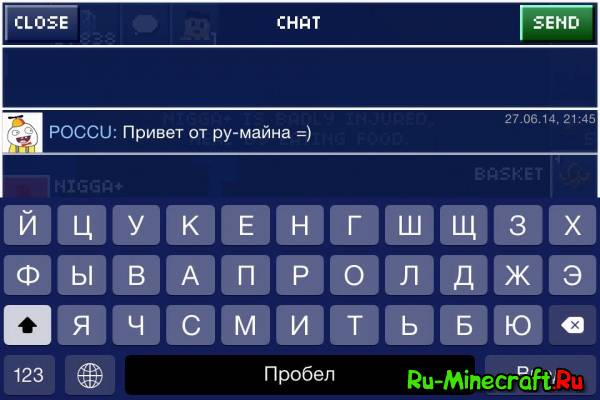 Click!Off. trailer:
Review of the game [rus]:
Review of the game [rus] [2]:
SecretFor users Ios devices With Jailbreak:
In the game you can read crystals with a tweak Localiapstore.
That's all