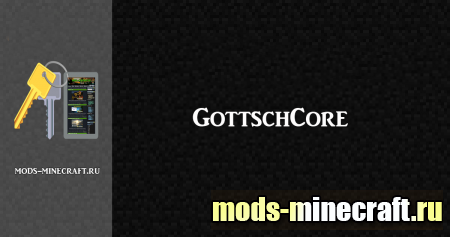 Description
GottSchcore new updated basic library of the API, which is used by many mods of new versions specialized in search and selection of keys to certain subjects.
How to install Gottschcore
Install Minecraft Forge
Download the library at the link below
Go to the root folder Minecraft and without unpacking move the file in /mods
All! The library is installed.

Download gottschcore
For 1.12.2