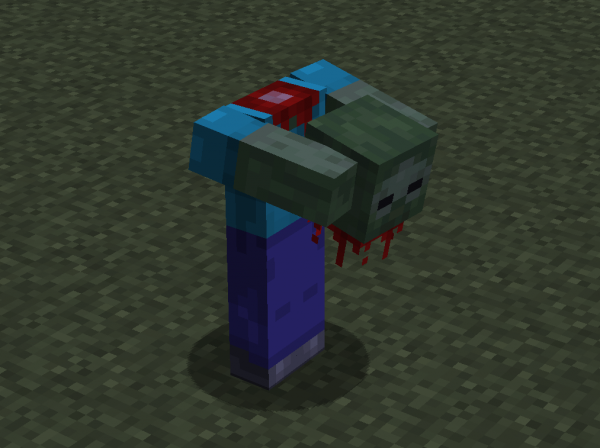 Teksturpak Headless Zombie add a new type of zombie to the game – a zombie with a torn head that he holds in his hands, it looks cool enough.
Blood drips with a torn head and this is very impressive, the chance of the appearance of such a zombie is 5%, in all other things it differs from other zombies only by the texture.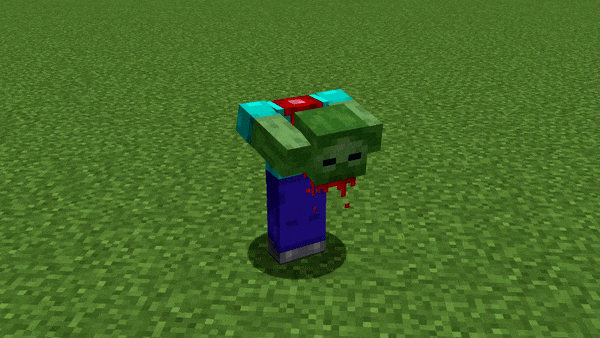 Installation:
Mear the downloaded file to C: \ Users \ Your user PC \ Appdata \ Roaming \.Minecraft \ resourcePacks
(How to find the Appdata folder? ).
In the game settings, choose this resourcepack.
Download textures Headless zombie:
Install Optifine
1.14.4: Headless – Zombie.zip [16.52 kb]