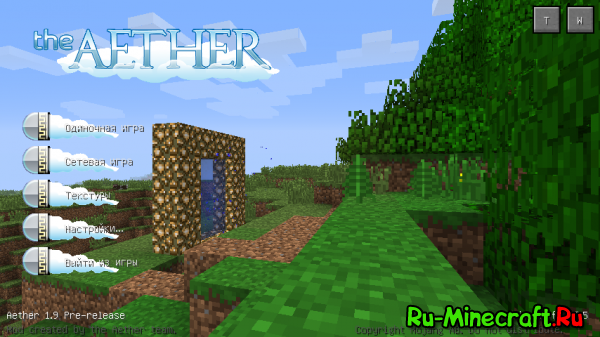 In my last news on paradise Aether was version 1.7.3. Do not be discouraged, now there is Paradise for version 1.2.5!!!! I know you are glad .You will build a portal in paradise (it is built as well as in hell, only water is needed, and not fire and instead of obsidian – a fair – stone) you will make a house in paradise and you will rejoice in the fashion.
Review (screenshots weigh a lot):
Do not be afraid if you have a brown screen for a long time after installing the fashion, this is Narmall, I personally have.
Fashion and Loaders for Fashion: Narod.ru
The installation is shown in the video if there are problems with the installation, write in comments.
And don't forget to put + in turnips!