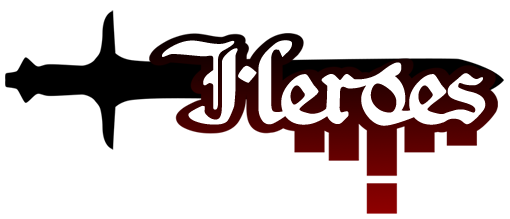 You are in full!
So, let's begin!
Introduction
Heroes is a dynamic, flexible and tuned plugin. Heroes gives your server a highlight, each player will be unique, with its advanced skills. Along with classes, Heroes offers your players a new PVP style through a well – developed system of skills and weapons + armor restrictions. There will be no more magicians with diamond swords, thieves with diamond sets. This is your choice, make it yourself!
How can this be used?
With heroes, you can do almost everything you would like to do on the RPG server. The main feature is the adjustable multi – level class system, which offers so much rpgenicity to the owner's server as much as possible. Your heroes can be absolutely unique to your server. The same can be said about the skills system. Skills and abilities that you can perform are unique to your class. This is what Heroes makes unique.
Peculiarities
Classes
Change | Creating classes
Classes user names
Child System (example, Healer – – – andgt; Cleric)
Classes can be both primary and secondary
Skills
Skills in the base folder Heroes
You can add your own skills code
It is adjusted through Skills.yml
The ability to set the skill to a certain level
Binding skills
Team /Bind ties the ability to object in the hand
Use /bind again to untie the ability from the subject
Inventory | restrictions
Armor and weapons are limited to certain classes
Tuned in the confing of classes
Levels
/level to see the information at the level, see how much EXP is left to the next level
Tunable levels of level, at large levels will be given less than EXP than small
Additional health growth when increasing the level
Customary losses Exp (0.10 = 10% for death)
When a player reaches a certain damage, he will be able to switch to additional. class, skills on the main class will be preserved
EXP sources
Skill – Experience for using skills
Crafting – Craft experience
Mining – Experience for blocking blocks
Killing – Experience for killing mobs
Loging – I didn't understand)
PVP – PVP experience
Health | Damage
Environmental damage is indicated
Install health mobs | Damage
Allow the healing of players in the bed
Install the player's health
Mana
/mana shows the mana indicator – only 100%
Settressed mana regeneration rate
Groups
Exp – Sharing VKL/Off
PVP v
Group skills
Supported plugins
Mobarena
Healthbar
Mobhealth
Campaign
Installation
1.Download
1.6.4 Heroes.zip [647.64 KB]
1.7.9 Heroes.jar [463.47 kb]
2.Throw Vault and Heroes into the Plugins folder of your server
3.Reload the server
4.Profit!
That's all! Swami was Rotatick, good luck and so far!