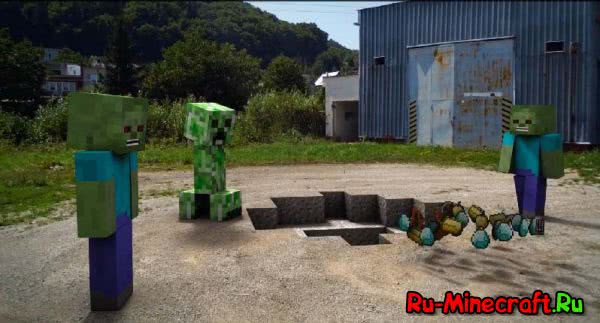 How quickly new versions of Minecraft fly. More recently, we saw 1.9.2, And on this day, we see 1.9.4
True, great? So I think so. This version has not changed much, but still, the creators made this version more manufacturing. There are no more global subsidence FPS. In general, we look at what has changed.
List of changes
ListThis version will eliminate some problems reported by users and improve the overall performance of the game. We also found some ways to reduce the use of memory, especially on servers.
Noticeable changes:
1. Improved use of memory on the server
2. Cache performance has improved markedly
3. Less memory is used to caching the biom
4. Improved mob behavior.
5. The external regeneration of the world has changed a little.
6. Added command /stopsound
7. Herob deleted…. (Ok, this is old age, I know)
Here is such a list, with a share of humor from developers. I must say right away that I translated this list from the official site. I am friends with English. All a successful game in Minecraft 1.9.4!