Hi all! With you FirestoneEcraft! And I want to show you a very interesting game! It is called catch ocelots!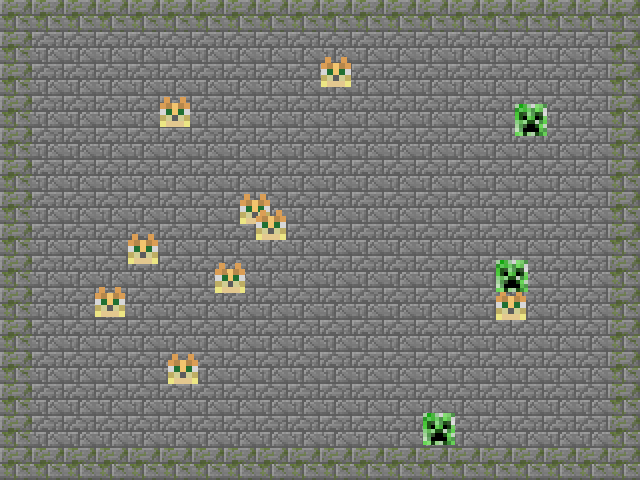 I made the game myself, so it has not yet been finalized! But you can write your suggestions! Okay, let's move on to the game!
Description:
There should be a description on the mini – games? You can't describe anything about this game!
Control:
Right Mouse button: scare away the cryer (+10 points)
Left mouse button: catch the okelot (the faster the ocelot, the more points)
F9: take a screenshot (screenshots in the game folder)
ESC: Exit from the game
Rules:
When saving the ocelot, you will receive 10 – 100 points (depending on speed), if you scare off the creeper, you will get 10 points. If you click on the Cryper LCM, then there will be the end of the game
For now! I hope you like the game!
:
From the site server: PoYMAY – OCELOTOV.RAR [1.06 MB]