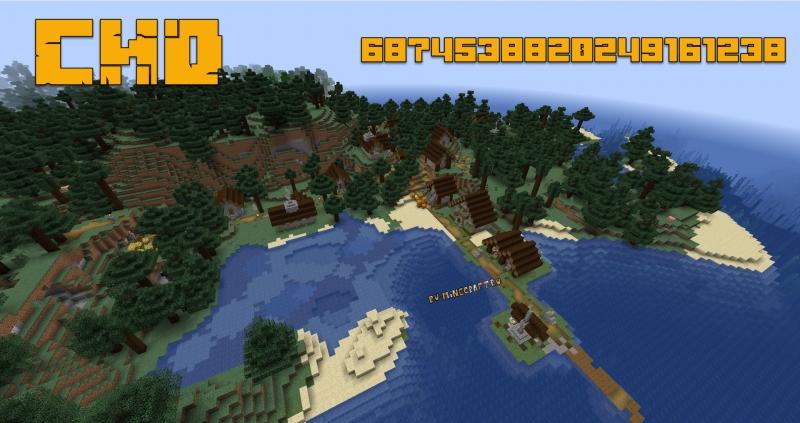 If you create a world on this seat, then you will appear a yard with a beautiful village located in the forest on the seashore. There is a golem in the village, and if you cross the sea, then there there are deserts and a deserted village there. Sid itself is not very unique or noteworthy, but the village has quite beautiful and fit into the area very picturesquely, especially cool from the sea.
How to install \ use:
Copy SEED (set of numbers) to the exchange buffer.
Launch Minecraft, select create a new world, enter a name, select the game mode, click the button – Settings of the world.
Insert Sid out the window andquot;Playing the worldandquot;.
Create a card.
Download CID for Minecraft:
Sid: 6874538820249161238