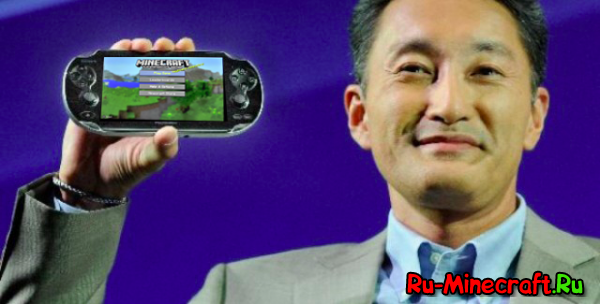 I went, well done!
Well, now I have to upset you. Minecraft for PS Vita was released only in North America! Well, I'd better please, he went out in Europe! But the buns does not end there! All those who bought Minecraft on PS3 automatically receive it for free and on ps vita! I represent your face – .
Details
Well, what if I have Minecraft on PS3 and on PS Vita, and I want to buy it on PS4 for example?
– Oh, don't worry, you can buy Minecraft on PS4 for only 4.99 € ! Isn't it cool?!
Stop, but it's stupid! Tell me how it works?
How to buy PS Vita publication in PS Store? (from October 15)
– It's simple, find it in PS Store and buy it for 18.99 €, and then find the publication for PS3 and download it for free. If you want a version for PS4, just buy an upgrade for 3.99 €!
How to buy PS Vita in a disk and get a publication for PS3? (from October 19)
– Buy it in any other store, and then repeat the same actions that are described above.
That was all I wanted to tell you! I'm flying away, until the next news.
Information was taken by me from Minecraftforum And translated!