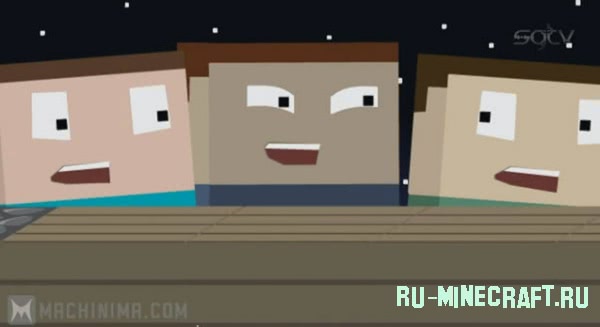 The first adventure of Nubik ended in the most interesting place, the guys built a super beautiful house, but without a roof
Night has come, and as you know, monsters walk along the street at night…
In the second part, everything begins quite calmly, but the monsters decide to attack their small fortress, the guys have 1 bow for three and a shovel
At first, the guys defend themselves well, but Garf is injured, and the Cryper is blowing the house, at the last moment the guys descend into the cave and lay the way out.
As always, the cartoon is replete with cool phrases, as well as good graphics and voice acting from the Stopgams portal.
Video of the second episode in full news.