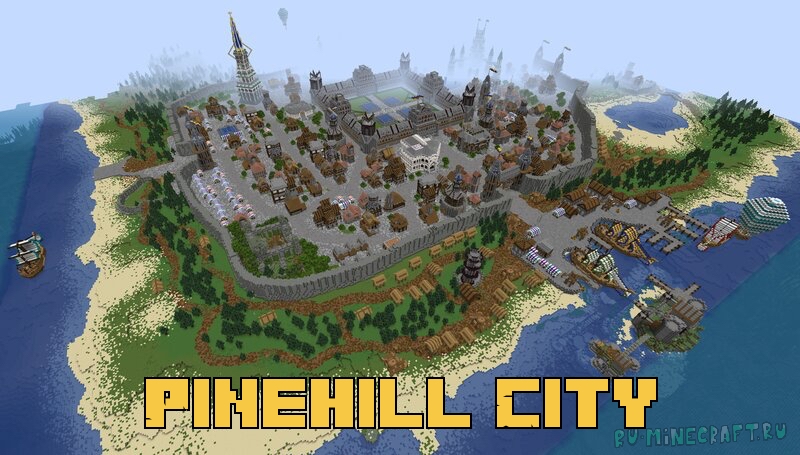 PineHill City – City behind a large wall
The author built a relatively large medieval city on the river bank. The whole city is protected by a large wall (and not one), in the very center there is a small estate of the king. Next to the city of a port with large ships, around the walls the city of small houses of the poor, in the city itself you can find a library, a market, there are some unusual buildings that are not like anything existing (fantasy style).
There are many towers around the buildings to protect against enemies, there is even a balloon. The city has been made in detail, there are not enough stars from the sky, but it looks anyway atmospheric.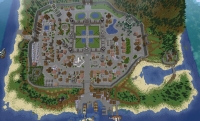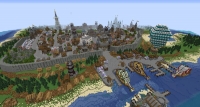 How to install a card:
Download the file and unpack it. (take out the folder from the archive)
Copy the folder in .Minecraft/Saves
Choose this preservation in the game.
Download PineHill City:
1.16.5/1.17 (Snapshot): Mediafire |Ya.Disk