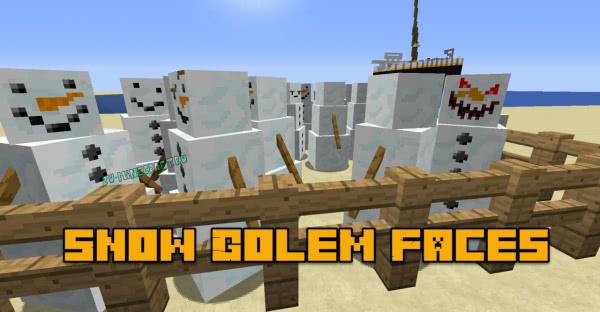 Random Snow Golem Faces – A small texturepack that will add new cool faces to snowmers, now they can be sweet, evil, dissatisfied or insidious, it is quite funny and diverse.
It is standard if you remove the pumpkin from the snowman (with the right mouse button with scissors), then the snowman will have an ordinary smiling face.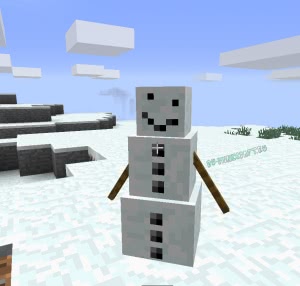 If you remove the pumpkin, then under it there can be a smaller pumpkin, gloomy, sweet, evil, insidious or neutral face.

To build a snowman (snowball), just install 2 snow blocks, and a cut pumpkin on top.
A carved pumpkin can be obtained if you press it with the right button with scissors.
How to install a resourcePAK RANDOM SNOW GOLEM FACES?
Optifine is needed
Mear the downloaded file to C: \ Users \ Your user PC \ Appdata \ Roaming \.Minecraft \ resourcepacks (how to find the Appdata folder? ).
Select this resourcepack in the game settings.
Download textures Random Snow Golem Faces:
Be sure to install Optifine
1.13 \ 1.13.2: Snowman_face_v1.0.zip [36.2 kb]