Here you have a fresh snapshot version 12W34A:
New features:
Leather armor can be painted with a dye and washed in the boiler.
Added frames in which you can insert any item.
Added fences of cobblestone and fences from mossy cobblestone.
Flower pots are added.
Mobs, boats, trolleys and other entities can now pass through the portals.
Two types of plants are added: potatoes and carrots. From them you can prepare golden carrots, poisonous potatoes and bake bake potatoes.
There is a chance to drop potatoes from a zombie.
Added wooden buttons responding to the arrival of arrows.
Corner steps appeared.
The card in the hands of the player is loaded completely.
Collars of tamed wolves can be painted.
Added a potion of invisibility.
Fire spreads depending on the complexity of the game.
In the chart settings menu, you can now change the full – screen mode and vsync.
Fixed bug:
Zombies are now burning again in the sun.
And finally the very juice: new mob – Wither
(In the literal translation – a fingering, wilted)
Wither – Mob, which is currently not added to the game. Its files can be found in the game code.
Behavior:
Having discovered the player, the mob begins to shoot at him with shells similar to his head. If such a head gets into the player, he will get the effect andquot;Witherandquot;. This effect leads to a gradual loss of health, like a poisoning potion. The same mob shoots in all mobs that will appear in the radius of its appearance. He shoots current with 2 heads, heads on the sides. If you put this mob, a strip of his health with the inscription appears on top andquot;Boss Healthandquot;.
MOB does not spawn in the game, but this is possible by using modifications.
Story:
For the first time, the files related to this Mob appeared in the preliminary version 12W34A. They were found in the folder with the skins of mobs /mobs /.
Mob was not added to the game immediately, since its appearance there leads to the emergency completion of Java Virtual Machine.
A little screenshots from me: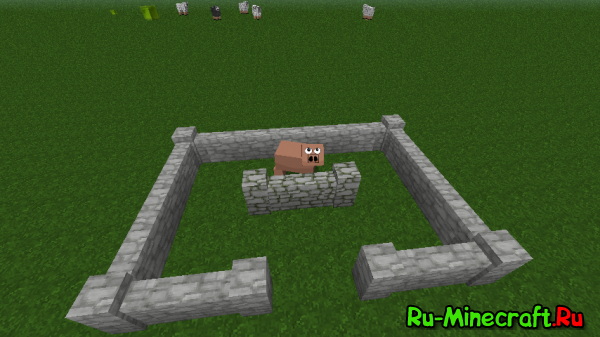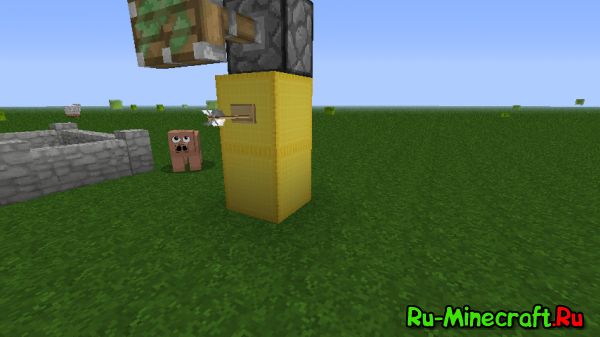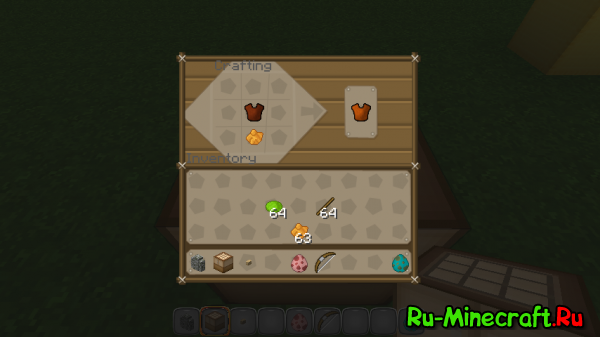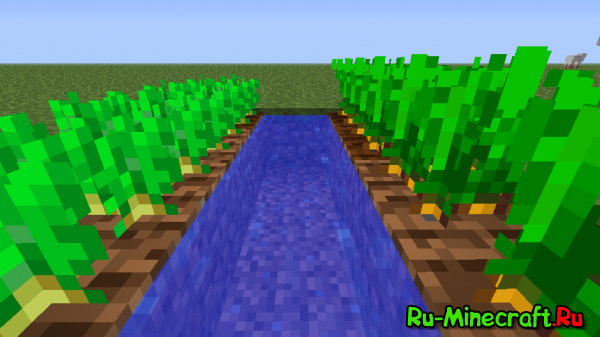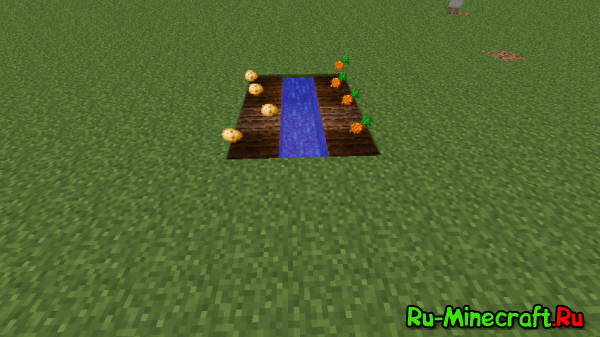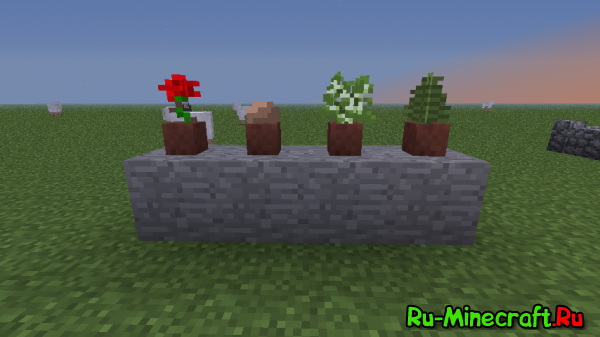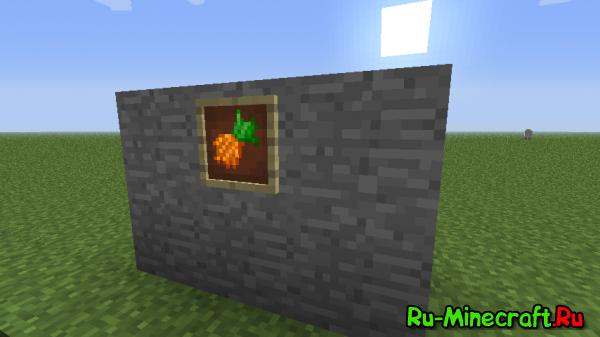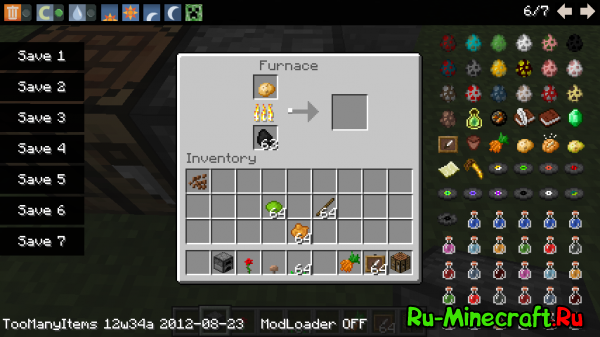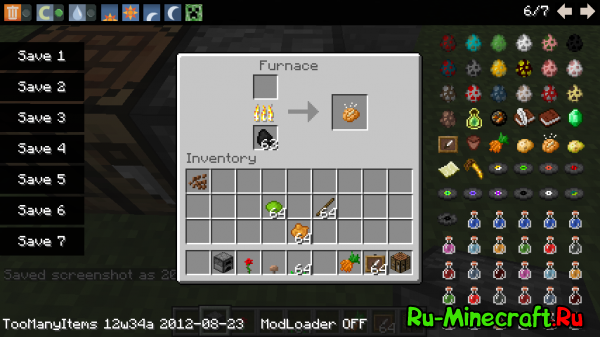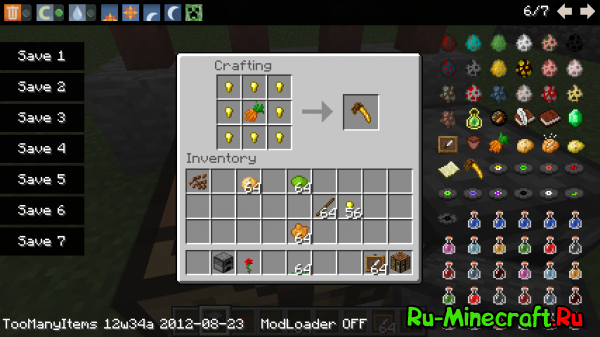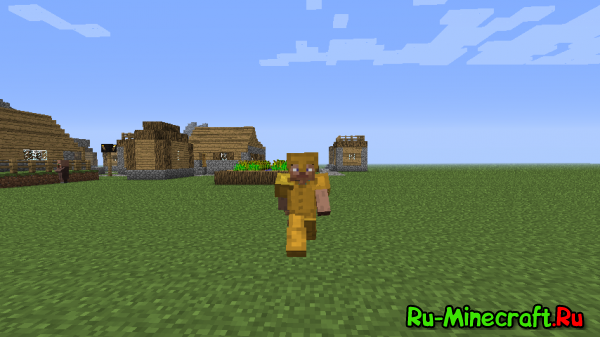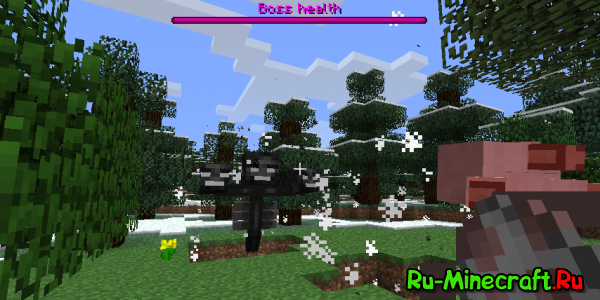 Download12W34A: 12W34A.zip [4.32 MB]
Installation:
Files from the 12W34A folder to move to .Minecraft with a replacement.