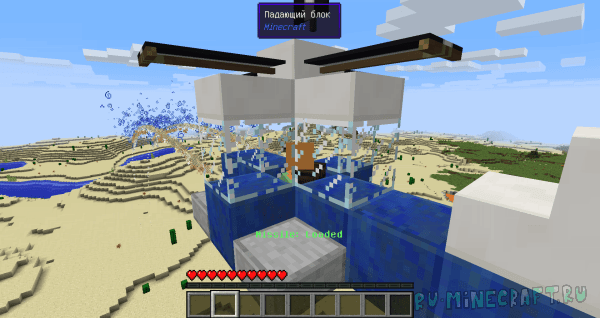 Maud Attacking Helicopter – A team for a command unit that will add a kind of flying and attacking helicopter to the game, works completely without mods, you just need to copy a special team into the game. The helicopter is funny, but it's not very good to play with it, although you can have fun.
The helicopter can move in essence flying, has a rotating propeller, allows you to shoot from machine guns (arrows) and throw a bomb.
How to create and use this mod:
Go to the installation section and install the command in the game.
After activating the command unit, take:
4 glass block.
8 blocks of lapisitis
4 repeaters
4 of the observer block
4 daylight sensors
9 blocks of iron
6 quartz plates
4 stoves made of stone

Set all these items into one pile under your feet and you will receive a helicopter spawn egg.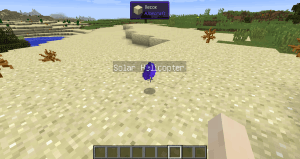 Sit down in it and you can manage it, the management is very specific:
Install the index of the object in the hand for 1 slot (1 hotbar slot, button 1) – in this mode the helicopter will move there where you look, including up and down.
Set the pointer to 2 and you stop and will shoot from the machine gun.
Set the pointer to 3 and you will drop the bomb.
Set the pointer to 4 and you will reload the bomb.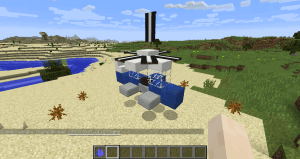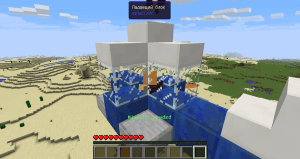 Installation of the ATTACKING HELICOPTER Fashion:
1) download the file with the command, open (notebook), there will be a bunch of code inside.
2) copy command code from the file (Ctrl+a – andgt; Ctrl+C (select the entire text) – andgt; (copy))
3) Turn on the game and get the command unit by introducing in chat /give @p command_block, or take it through jei
4) Put the command block on the ground (only in creative)
5) click on it with the right mouse button and insert the command into the field andquot;Console teamandquot; (Ctrl+v)
6) Click Done (Done)
7) Activate the command block with a button or lever.
8) Create a helicopter as written above in the article.
Download the Attacking Helicopter command:
1.12E1.12.1E1.12.2: Helicop.txt [31,25 kb]