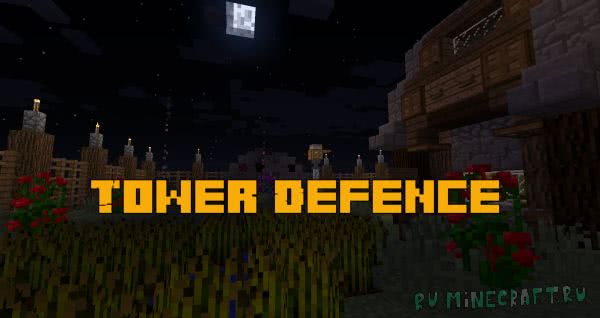 Map Tower Defense – Tower protection test recreated in Minecraft, you need to build and improve the fighting turrets that will attack mobs that are trying to get to your home. You can put different turrets, improve them, as well as use abilities, you are able to reflect 10 waves of mobs?
The card was created by an English player with a nickname Entity_18 (VK group), because the whole card is in Russian and it is very simple to understand it, the principle of game and management are described right in the game chat.
You cannot attack the mobs yourself, only turrets and your abilities can attack them, turrets can only be installed in the break between the waves, and the ability to use only during the attack wave.
Installing and improving the turrets, as well as the use of the ability, spends experience points, you get them for killing monsters.
Screenshots: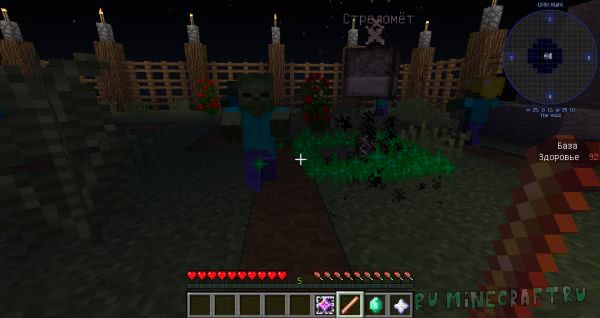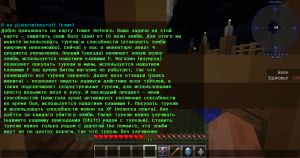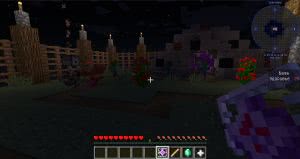 How to install a Tower Defense card?
file and unpack it. (get a folder from the archive.)
Move the folder from the archive to C: \ Users \ Your user PC \ Appdata \ Roaming \.Minecraft \ Saves
How to find an Appdata folder?
Select this conservation in the game.
Download the Tower Defense card:
The version of the game – 1.12.2: yadi.SK |Drive.Google.Com