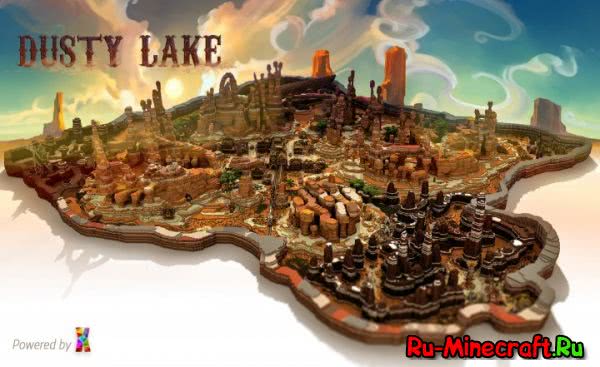 Wild Wild West – Dusty Lake City – This is a large map for Minecraft built a city in the style of the Wild West. Very atmospheric and beautiful.
You appear on the back of the eagle in the sky, I could not get off it because I fell, and for the second time I was sleeping in the city. The city is well worked out, the colors, the environment, the archeatecture is all in the style of the desert and the Wild West, it is very beautiful.
Card screenshots: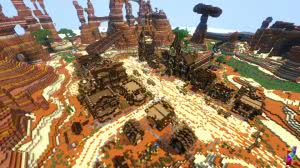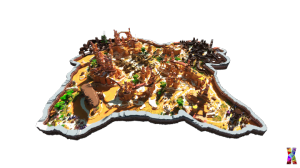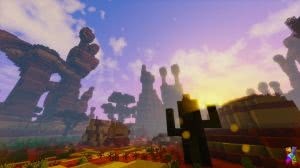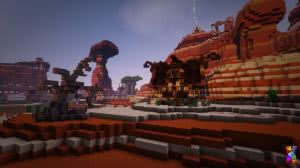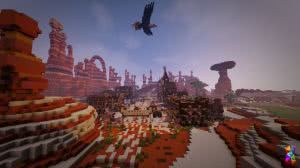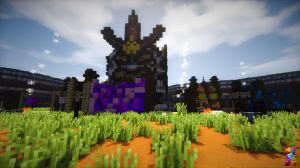 How to install a Wild Wild West – Dusty Lake City?
file and unpack it. (get a folder from the archive.)
Move the folder from the archive to C: \ Users \ Your user PC \ Appdata \ Roaming \.Minecraft \ saves (how to find the Appdata folder? ).
Select this conservation in the game.
Download the Wild Wild West – Dusty Lake City:
1.10+: Download from the site (download 12MB)
Mirrors yadi.SK