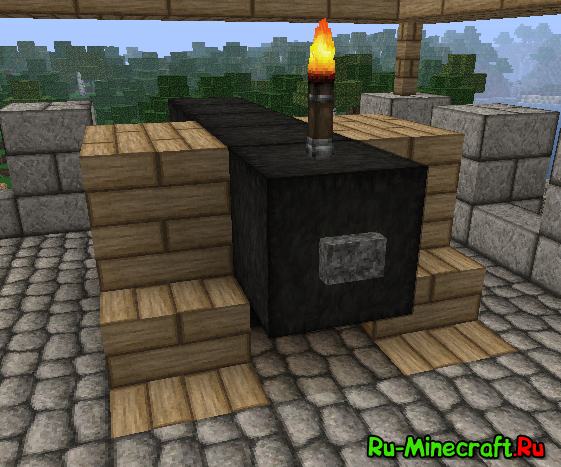 What it allows you to do?
As I already wrote, he can make a gun that will shoot a projectile.The gun can be turned so to speak in the left, to the right, to the top and to the bottom.It can be charged with a different amount of gunpowder and changed the shell.
How to make a gun?
To begin with, we will make 6 blocks of wool (any) horizontally, to create a gun requires 2 – 6 blocks of wool.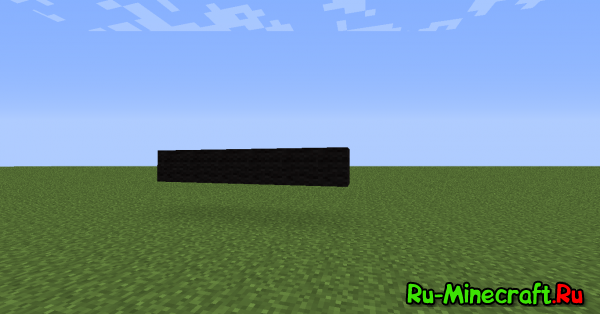 We put stone buttons on both sides.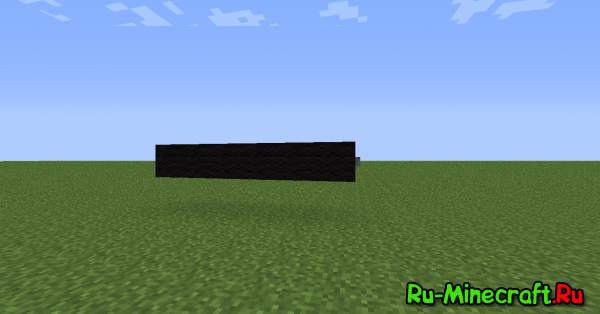 Put the torch on the first block, the whole gun is ready.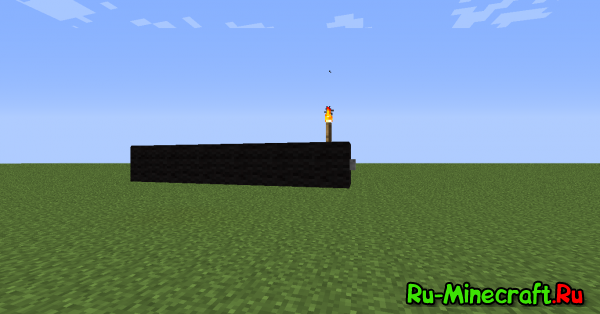 You can also make a carriage (not necessarily)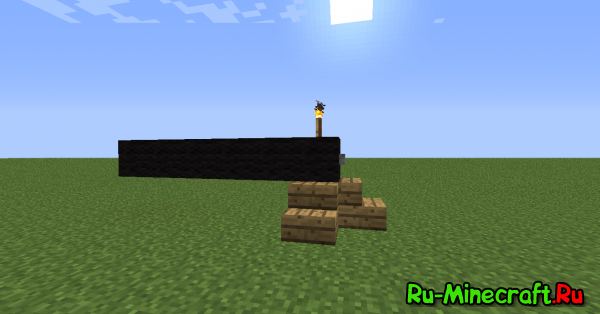 Shooting.
In order to charge the gun must be pressed in front of the torch with the right button mouse on the wool holding gunpowder in the hand, when the gunpowder stops decreasing, it means that you charged the gun completely.We take any block (usually this is a cobblestone)
and click the right button on the wool after the torch, the whole gun is charged, it is ready for shooting.To shoot shot, click the right – button mouse on the torch.
Setting up shooting.
For firing to the right, you need to press the right mouse button from the right of the gun, and to the left on the left (KEP), the maximum inclination of 30 degrees (in the plugin settings can be changed).So that the gun shoots higher or lower, you need to press the right button on the upper or lower part of the barrel.
Teams:
/Cannons Build will say how to build a gun.
/Cannons Fire – say how to charge guns and how to shoot a gun.
/Cannons Adjust will say how to aim from a gun.
/cannons reload – reducing plugin.
Permission:
cannons.Player.Load player can charge guns.
cannons.Player.adjust player can aim at a gun.
cannons.Player.Fire allows you to shoot a gun.
cannons.Player.Command gives the player information on how to create / configure / shoot a gun.
cannons.Admin.Reload is the ability to restart the configuration of the plugin.
Video:
Download link:
NAROD.ru
Well, put everything and + in turnips, I tried.