Installation/launch: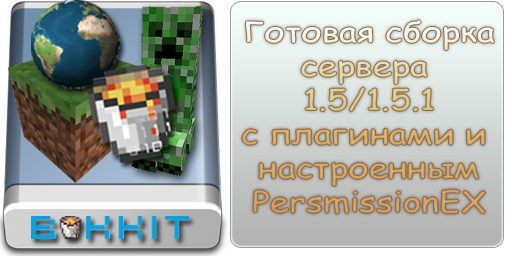 Information:
Tired of setting up your server and assembly, nothing is obtained with the setting of rights ? Then you need to download and install the finished assembly of the server Craftbukkit 1.5/1.5.1 with tuned plugins and persmissionex . This is a real solution to a difficult problem, the assembly is most optimized and even works great on weak PC/servers, you just have to download the BUKKIT 1 server.5/1.5.1 and run, after which you can enjoy the game on the network with friends.
Installation:
After you downloaded the archive, unpack it into any empty folder,
Then start the Start file.Bat .
Ready – made Minecraft 1 server.5/1.5.1 with plugins
Old version
Server 1.5
Download!
Put 5 memes and + in turnips, I try