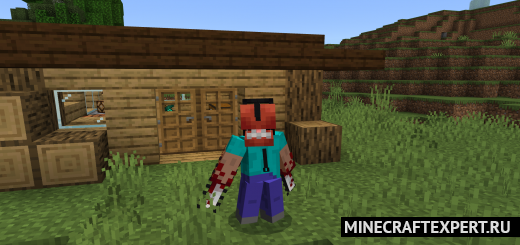 The mod will add a small demon and the ability to become a chainsaw man. I will fix it can be found anywhere in the world. Sit it to tame it and interact with it. He will attack the mob you attack. To take it in your hand, sit down and interact with it. So it can be used as a weapon or for wood production. If you die in this mode, then you will get the opportunity to turn into a person a chainsaw. Just use the Rip Cord item. To maintain transformation, blood is needed.
To turn into a person, enter the command "/Function Contract_revoke".
Screenshots
How to install ChainSaw Man?
Download the mod
Open it using Minecraft
Activate the set in the settings of the world
Turn on the Holid Creator Features, Upcoming Creator Features, Molang Features in the "Experimental Game Process" in the World Settings
Ready
Download chainsaw man