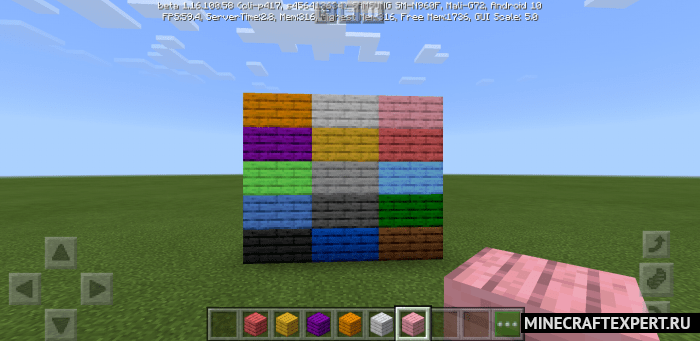 Decobuild is a large set of building blocks among which there will be colored blocks of boards and wood. They can be created using a workbench and stonezes, the dye will also be required. If you do not want to bother with craft, then below you will find a set of commands to get all the blocks.
Commands for all models from fashion
/Function GiveLlandbricks
/Function Giveallbricks
/Function Giveallhospitalwalls
/Function Giveallhospitalwalls2
/Function GiveallcheChedfloors
/Function GiveallcolUredPlanks
/Function GiveallcolUredlogs
/Function GiveallColUredCarvedlogs
/Function Giveallstainedplanks
/Function Giveall1colouredPlanks
How to install a mod?
Download the mod
Open it using Minecraft
Activate the set in the settings of the world
Ready
Download decobuild – colored boards