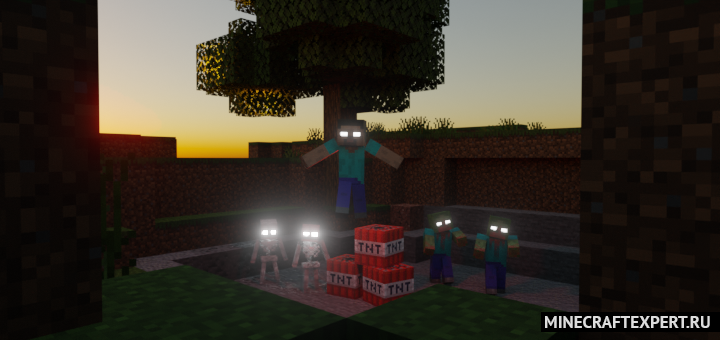 With this mod, you will have a chance to call the most mysterious creature in the game – Herobrin. To conduct a ritual, create a monument and activate it with a dark totem. This is a very strong opponent, so prepare for a serious battle.
How to call Herobrin in Minecraft p
Build a monument from the 1st lighthouse, 4 diamond blocks, 4 stones of the lower world and 1 non – zero block, put it under the lighthouse in the center.
Create a dark totem. In the beginning you need to create a totem block (recipe below), put it on the ground and destroy it.
Call. Take a totem in your hand. Go to monuments, sit down and click on the lighthouse.
How to install?
Download the mod
Open it using Minecraft
Activate the set in the settings of the world
Ready
Download Herobrine Reborn – Herobrin Renaissance