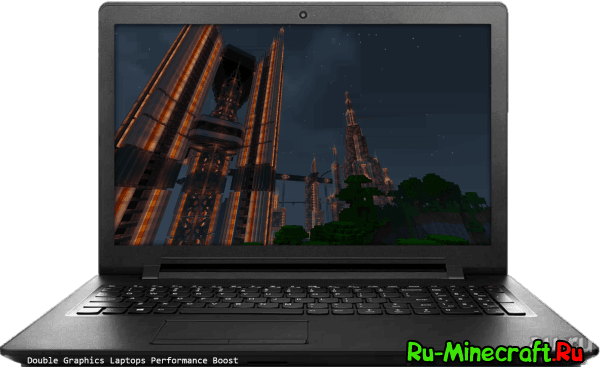 This guide will help increase the performance of almost any game on a laptop (and with a low probability on a computer). I was even able to play with a more comfortable FPS with shadeers.
Description
This guide will help users of laptops (more or less modern since 2012.) with two video cards: integrated and discrete.
Integrated video yadro is usually in the device processor, and maybe it is torn off on the motherboard – example: Intel HD Graphics. And the discrete video card is connected to the computer (and in some laptops) separately and can also be soldered on the motherboard. Usually discrete graphics from 2 to 4 times more manufacturing more integrated. I do not deny that there may be errors in this guide. Often the problem is that the games (not configured in advance) use exactly the video card that is used to transmit the image to other output devices (monitors, projectors, TVs, etc.D.) This can be checked by connecting the laptop to the monitor and turning off one of the video cards through andquot;device Managerandquot;. You can also find out by launching Minecraft and by pressing F3 in the game. On the right will be written a window resolution and which video card is involved
My case:

And it should be:

In short, everything will be enough tedious theory will get down to business
How to choose which video card will be used for a specific game or application.
Well, first you need to find an application that is responsible for the parameters of the switched graphics, in my case it is tuned through the Radeon settings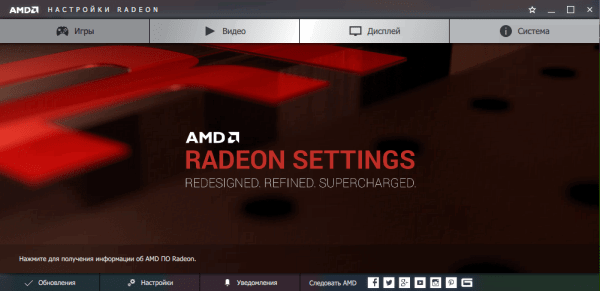 Oh You Touch My Tra – La – La, La La – Ding – Ding – Dong
The parameters of switched graphics (after updating to Radeon Crimson) were transferred to additional parameters. They can be found in the settings: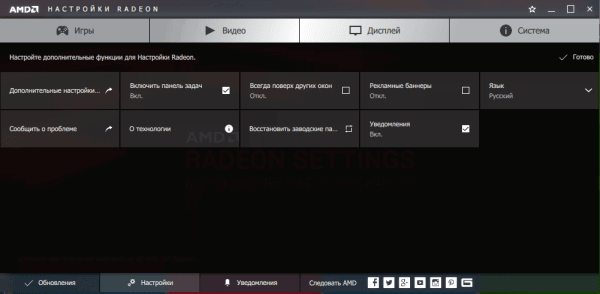 Here are additional settings – immediately what you need was opened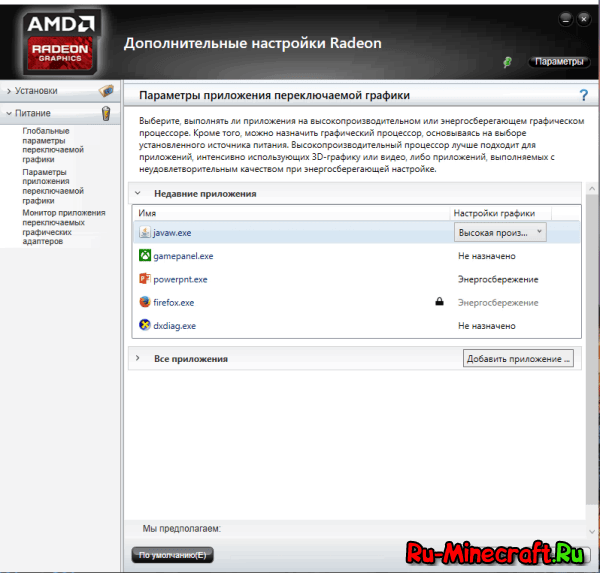 Everything is already configured to me, this is how it is done:
1. Press the button andquot;Add applicationandquot;
2. Open the C: \ Program Files \ Java \ Jre_* folder.*.*. (Instead of stars numbers) \ bin \
3. And choose Javaw.EXE
4. Looking in the Javaw list.EXE
5. Open andquot;Graphic settingsandquot; And choose andquot;High performanceandquot;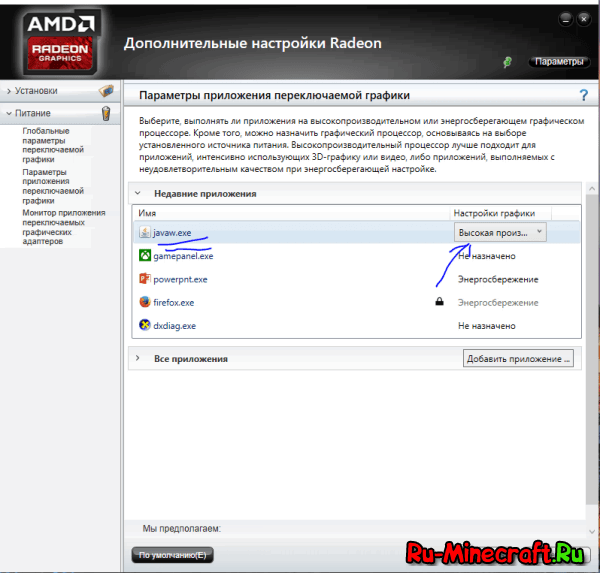 6. Restore the game
7. ??????
8. Profit

If not AMD, but nvidia
1. In the case of NVIDIA, open the NVIDIA control panel
2. In the list on the left, select 3D parameters control
3. Press the button andquot;Addandquot; (She is a little right)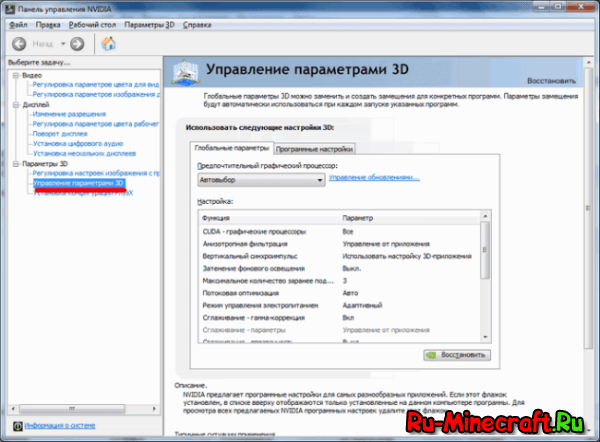 4. Open the C: \ Program Files \ Java \ Jre_* folder.*.*. (Instead of stars numbers) \ bin \
5. And choose Javaw.EXE
6. In the list andquot;Preferred graphic processorandquot; Choose andquot;High – performance NVIDIA video processorandquot;
7. Pick up andquot;Applyandquot;
8. Restore the game
I. ??????
10. Profit
Well, that's all in theory, I hope that you succeeded and Minecraft does not lag anymore, or maybe even flies.