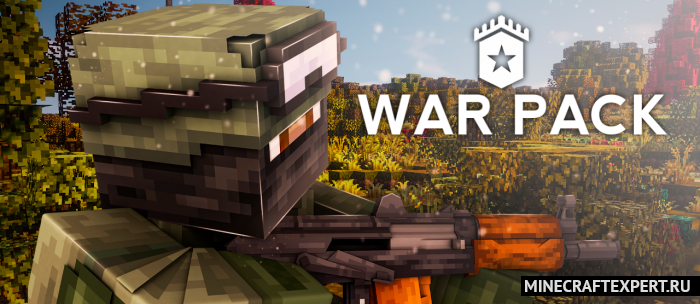 A quality mod that will add a set of firearms of the USSR and NATO to Minecraft. Some equipment samples will also be added including the well – known BTR – 80 and the MiG aircraft 21. The main advantage of modification is 3D models and realistic shots sounds. Mod is optimized for playing in multiplayer, as some military equipment requires two players to manage and shooting.
Soviet weapons: AK – 47, Mosin rifle, SVD, RPG7 and others.
NATO weapons: M16, Mg3, M1911 and others.
Military equipment: MiG 21, F4 Phantom, BTR 80, Hamvi, Land Rover, boat and others
Peculiarities
To use aircraft weapons, use a special item.
MiG 21 gun requires 30 mm ammunition
F4 Phantom needs two people, one controls, the other shoots.
For the BTR80 you need two people, one controls, the other shoots from a 30 – mm gun
Screenshots
How to install MorningStar War Pack?
Download the mod
Open it using Minecraft
Activate the set in the settings of the world
Turn on the "experimental gameplay" in the settings of the world
Ready
Download Mod Morningstar War Pack