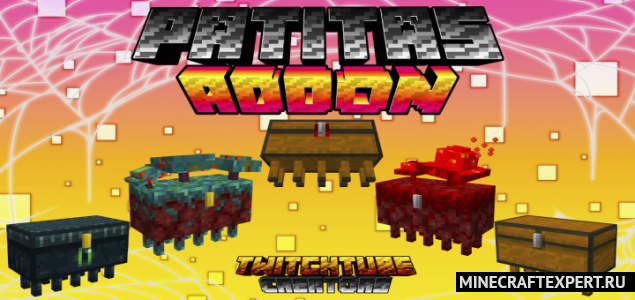 The mod will add unique mobs to the world of Minecraft, which will be extremely useful. They look like a revived double chest with a lot of small legs. You can tame from, then they will follow you, they can be stored in them as in usually chests. There is no restriction on the number of tamed chests in the modification. Types of mobs that can be found will vary depending on the biom.
To tame a mob – bust, one and the following items of the eyes of Ender, diamond, redstone, non – zero scrap one will need one and the following eyes. The subject will be curtained from the type of chest.
How to install Patitas?
Download the mod
Open it using Minecraft
Activate the set in the settings of the world
Ready
Download Patitas – Fatuated chests