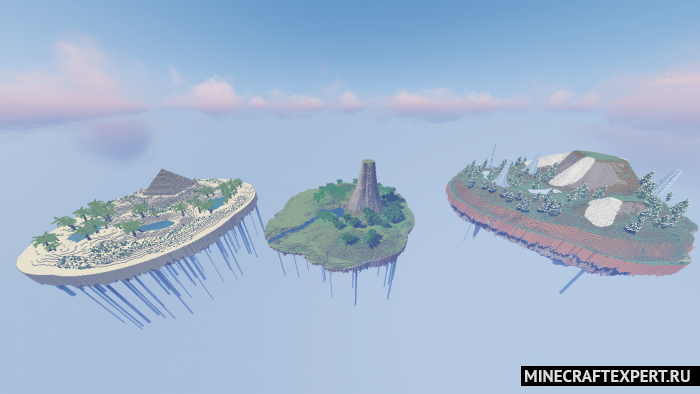 Castle world, consisting only of void and three island soaring in the sky. The landscape of the islands is quite realistic, each of them represents its own climatic zone. Here you can start your survival. Visit all three islands, find and get the resources.
Screenshots
How to install Custom Sky Islands!?
Download the card
Open it with Minecraft
Ready
Download Custom Sky Islands card!