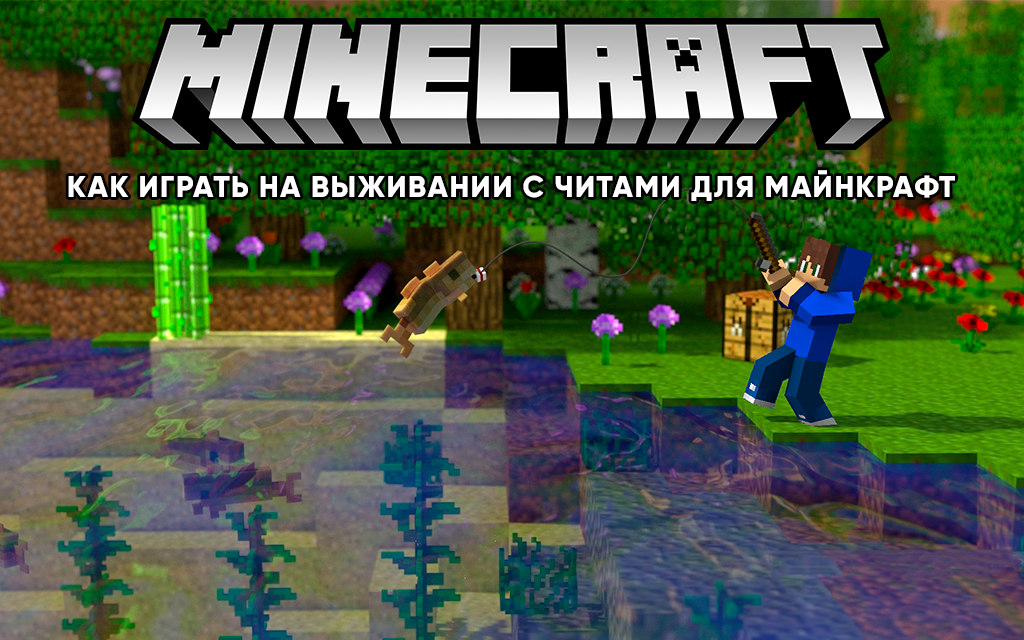 How to play on survival with cheeks for Minecraft – In this Gaid, we will talk about the game with any reader in survival mode on Minecraft servers. After all, although you can play with cheats in an ordinary world, but why is it for you if this is already provided in the game 🙂
How to play on survival with cheeks for Minecraft
In this guide, as always, Cheat Flux B11 will be used. The guide is universal for all customers, due to the fact that all functions have the same name and the same functions.
1. COMBAT
BowAimbot – It will help you aim at the onion players better.
Criticals – we beat constant crites, I think it is clear why this is needed.
Killaura – turn on if you play one. Since this function automatically hits not only enemies, but also comrades.
HitBox – an enlarged player hit.
Autopot – automatically throws potions under the feet. It can be useful when you have few CP and you cannot throw a potion in time (for example, during the battle).
Regen – allows you to quickly regenerate, even without potions (most likely, this function will be blocked on most servers).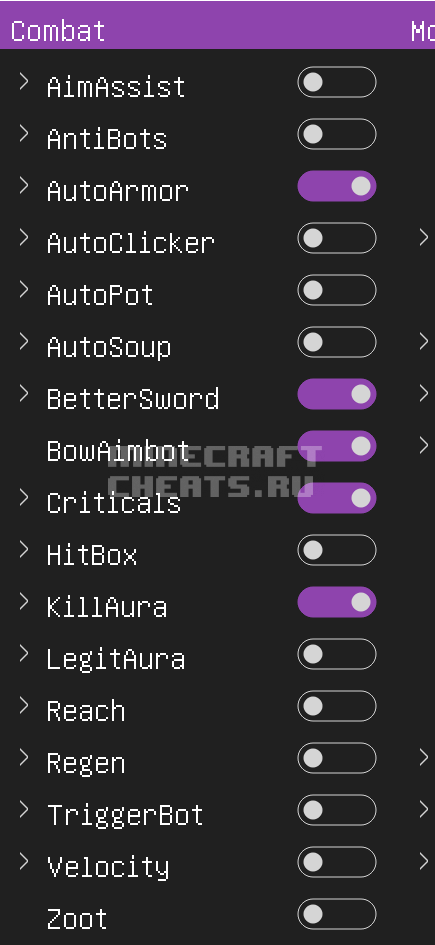 2. Movement
Airjump is an extremely useful survival function. With every jump, you are thrown upward. It is very useful if you need to get to someone else's base.
Fly is an excellent function that will allow you to fly in survival (most likely it will be blocked on most servers).
Jesus – we walk on water and lava.
Nofall – if you fall into a hole or jump from a great height, you will not get damage.
Noslow – slowing blocks now do not slow down.
Speed – Run, like with a potion effect.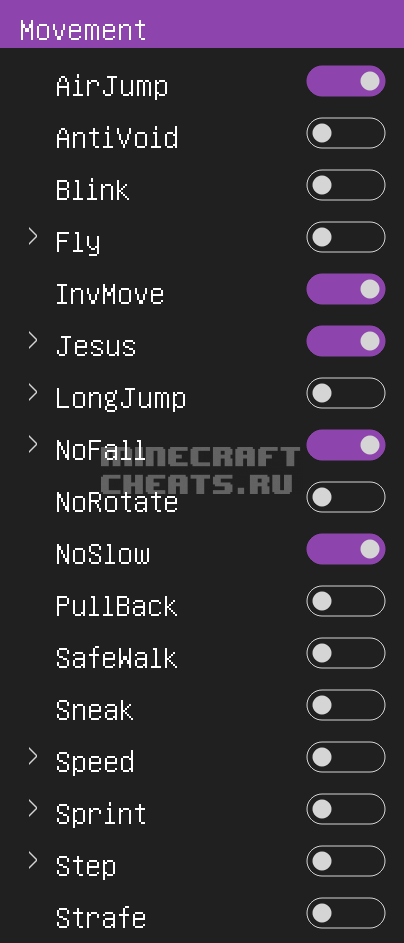 3. Render
There is no need to turn on anything here, only two functions:
ESP – allows you to see the players through the walls.
Antiinvis – allows you to see invisible players.

4. World
Cheststealer – allows you to automatically clean the open chest. This is useful when you broke into someone in the house.
Scaffold is extremely costly, but at the same time very useful function. Automatically puts the blocks underfoot.
Fastbreak and Fastplace – quickly break and put blocks (speed higher than that of the standard value).