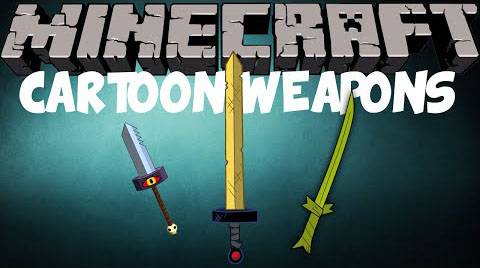 [Forge] [1.7.10] Cartoon Weapons – Anime swords and cartoons?
Hello! Kenvi here and He is with a mod! The mod is called – andquot;Cartoon Weaponsandquot;. This mod adds Anime and cartoons. For example, there is Cartoon sword – andquot;Adventure Timeandquot; – The sword of the final. I have nothing more to add, we look crafts and their damage.
(not all swords here)










Download from our server –
Download s –

Installation:
1) install Forge;
2) move CARTOON – WEAPONS – MOD – 1.7.10.jar In the folder .Minecraft/Mods;
3) start the game and rejoice!
That's all! Bye Bye Bye!