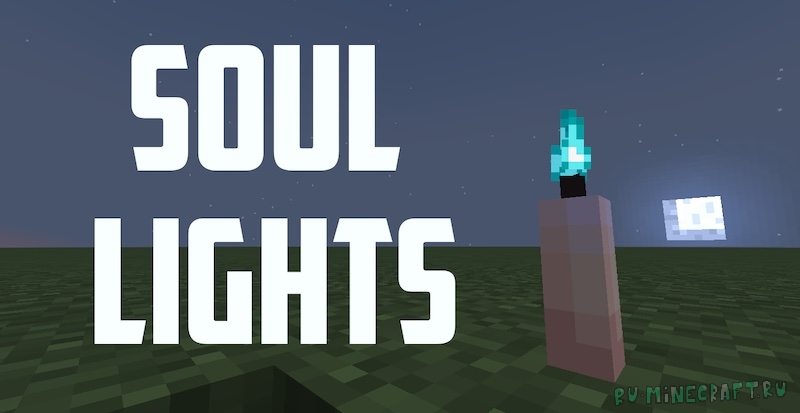 Soul Lights – lamps with shower fire
A small mod that will add new varieties of lamps with light to Minecraft like a shower fire. That is, now you can make a candle, torch or pumpkin with blue fire. No practical benefit, of course, no, only as an element of decor can be used.


How to install a mod:
Install Forge or Fabric
Install all additional mods if indicated.
Download the mod and copy in .Minecraft/Mods
In the launcher, launch a version of the game with Forde or Factory.
Detailed installation instructions
Download mod Soul Lights:
1.17.1:
Soul – Lights – Fabric – 1.17.1 – 1.0.0.jar [308.4 kb]
for Fabric + install Fabric API
Soul – Lights – forge1.17.1 – 1.0.0.jar [283.88 KB]
For Forge