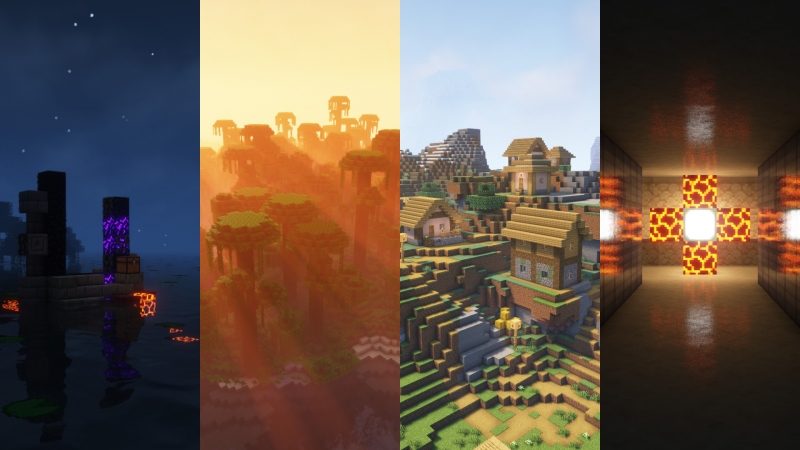 Shader Complementary Shaders – This is a fairly interesting pack, created on the basis of the popular shader BSL, Pak is trying to be a golden middle, offer good performance, maintain all video cards, have beautiful effects, but leave Minecraft playable and a little vanilla, maintain fashion and measurements.
Sheder really has good performance, as well as several ready – made settings, including andquot;Potatoandquot;, For computers, potatoes. PAK does not overload the game with excessive effects, it simply makes realistic clouds, light, water, shadows. Nevertheless, there is something to boast of a pack, together with Shader, it has a small texturedpack that allows you to get realistic reflections from different surfaces, and they will emit light, this is a kind of halter under the RTX technology and it looks very suitable, while not so much loads yoursPC.
Pak has several distinctive features:
Nights are pretty bright, even through the chur light, and during the rain too.
The grass has the effect of movement in the wind, but there are no foliage.
Most ores glow.
Stunning light from sea inhabitants, very atmospheric and beautiful.
Beautiful reflections from block surfaces.
Support for a large number of measurements, with their own atmosphere in them.
Pak's advantages:
Good performance and several graphics modes.
Supporting the measurement of the game and many other modes of mods.
Reflections for blocks. (in additional texturepack)
Beautiful underwater life.
Atmospheric lower world and edge.
Cons of Pak:
Too bright nights.
Lumining ores.
In the lower world there is sooooo bright, although atmospheric.
Not many effects, simplicity.
The performance of the game on my PC:
Computer: i5 3570 8GB RAM + GeForce GTX670.
When playing with the shadeers, the main load falls on the video card, I have this GeForce GTX 670 2GB, you can compare the performance of your card with mine on the testing website. My card is gaining about 5341 points, find your own and estimate.
Minecraft 1.16.5 with Optifine G7, drawing 12 cups: ~ 200 fps
Shader:
Potato Mode – the average fps is ~ 110 frames per second.
Bedrock RTX – ISH – Average FPS is ~ 53 frames per second.
Medium – the average fps is ~ 50 frames per second.
Compatibolyity Mode – The average FPS is ~ 50 frames per second.
High Mode – the average fps is ~ 42 frames per second.
These are the number of personnel as well as for one shadeer and a shader with resourcepack in the kit. It does not greatly affect the number of personnel.
Comparison of versions: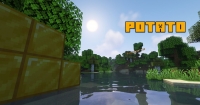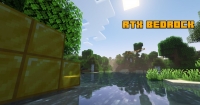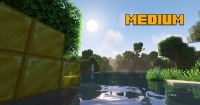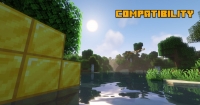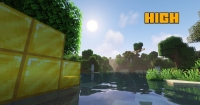 Screenshots: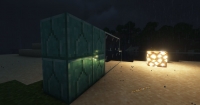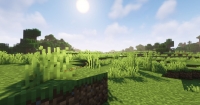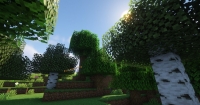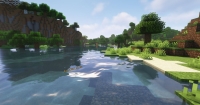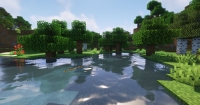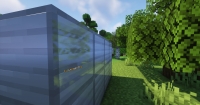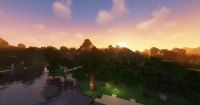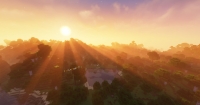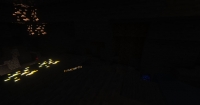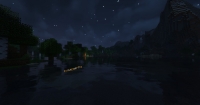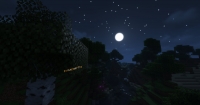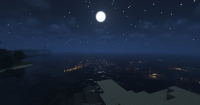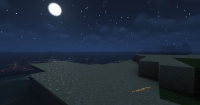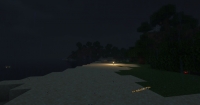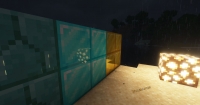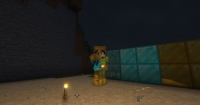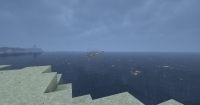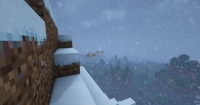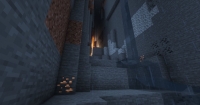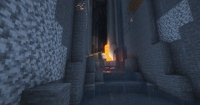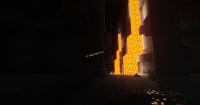 Screenshots of the author: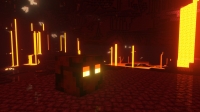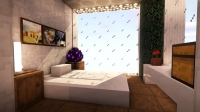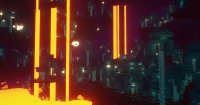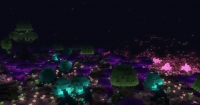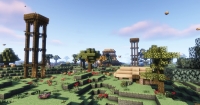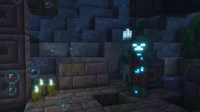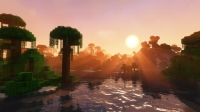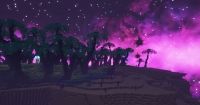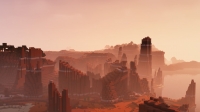 How to install a shader:
Instifine set
Download Shader
Copy in .Minecraft/Shaderpacks
If there is no Shaderpacks folders, create yourself.
Most shaaders have settings, the quality of the graphics is changing there
In the launcher, launch the version of the game with optical.
Detailed installation instructions
Download Shader Complementary Shaders:
Shader's official page
Old versions of Shader
1.7.10 – 1.19.4+: COMPLEMENTARYSHADERS_V4.1.zip [3.28 mb]
1.7.10 – 1.19.4+: COMPLEMENTARYSHADERS_V4.2.2.zip [3.29 mb]
1.7.10 – 1.19.4+: COMPLEMENTARYSHADERS_V4.3.3.zip [3.3 mb]
1.7.10 – 1.19.4+: COMPLEMENTARYSHADERS_V4.4.zip [3.3 mb]
1.7.10 – 1.19.4+: COMPLEMENTARYSHADERS_V4.6.zip [3.29 mb]