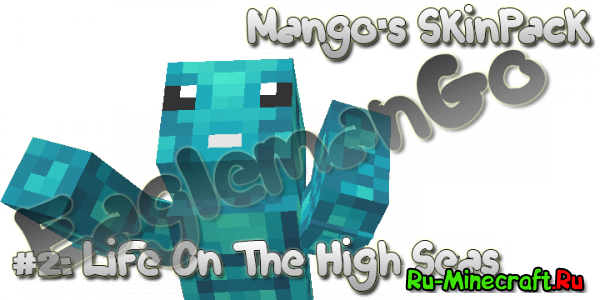 Mango's Skinpack #2: Life on the High Seas
Interested? No wonder, not for nothing… Below you can see all the skins.

Screenshots of the skins:
Screenshots
1. The Nethian by Cyanturtl.
2. Golden Tooth Blackfox by ScarletBox (1.7+)
3. Garth The Sea – Lion by Snowy (1.7+)
4. Spirit of the North Star by Revchuckles (1.7+)
5. Garth, The Sea Thief by Jecth (1.7+)
6. The Stowaway by Pixelpancake (1.7+)
7. El OL 'Halvik Dez Yapamo by Enderguy285 (1.7+)
8. Gail by rainbowgangsta (1.7+)
I. Essayer by Aquatta (1.7+)
10. Colin Sharman by Hazelorb (1.7+)

I hope you liked the skins that I found. Now you can go to download.
:
Download skins
Skins – Mangos – Pack – 2.RAR [29,14 KB] – all at once.
Download skins in separateness
1.

2.

3.
4.

5.

6.

7.

8.

I.

10.


The news ends on this, I hope you liked everything. And with you there was mango, good luck to everyone, so far!

The authors of the skins
Nicky of the authors are indicated next to the demonstration of the skin, the skins are downloaded from the PlanetMinecraft site.Com.