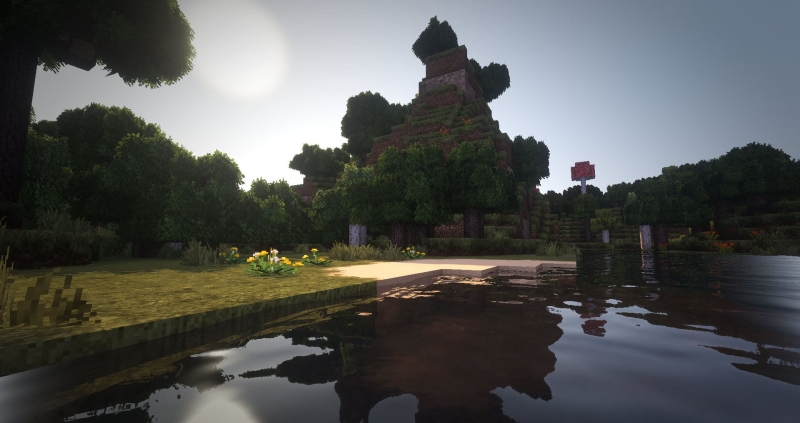 Shader Conquest of the Sun – Created specifically for the textturpak Conquest and is able to turn your Minecraft into the Middle Ages. Shader was created on the basis of Chocapic13, has its pros and cons, in order to find out in more detail I ask for the full news.
As I said, Pak was developed for use in a place with textures Conquest and indeed, everything looks very good and concise with them. Nevertheless, the shader can be used without textures, therefore, the advantages I divided the entire description into 4 parts, the description for two versions of the shader with and without textures.
Pros:
Beautiful and simple shader enough
Minuses:
For such a picture – low FPS.
Without textures has blue – lilac water.
Do not have versions in quality. (Low, Medium, Extreme)
The old version of Shader has no clouds.
Old version of Shader:
The old version has slightly better performance, although it does not have beautiful and new – fangled effects like dynamic lighting, the effects of the sun, etc. In general, this is a good pack with a beautiful picture and without special drawbacks, although the shader is not very optimized and not suitable for weak computers, if your PC is weak – look at the category of shaders for weak computers. If you play with textures and include clouds in andquot;Fastandquot; – then small, beautiful clouds appear, if without textures, then the clouds will look like ordinary.
New version of Shader:
Updated version – has more effects and looks a little more atmospheric, but it loads the computer stronger, the shader creates beautiful clouds and works better with texturedpack, and also has more settings. Otherwise, the differences are not very large.
The performance of the game on my PC:
Computer: i7 4770k +gtx760.
When playing with shadeers, the main load falls on the video card, I have this GeForce GTX 760 2GB, you can compare the performance of your card with my testing website. My card is scores about 4800 points, find your own and estimate.
Ordinary game, drawing 12 cups: ~ 300 fps
Old version of Shader:
Without textures: 35 – 50 fps
With textures: 15 – 20 fps (I don't know why, MB Bug on this version of the game)
New versions of Shader:
Without textures: 30 – 45 fps
With textures: 25 – 30 fps
Old version:
With texturepak and without.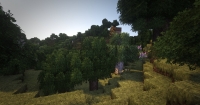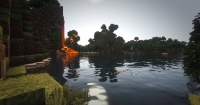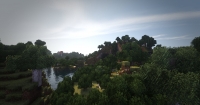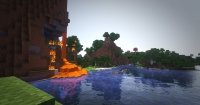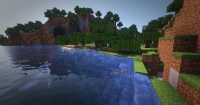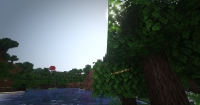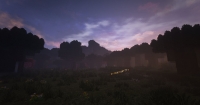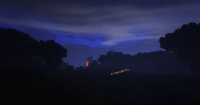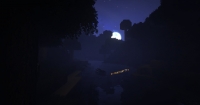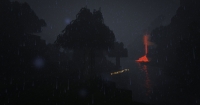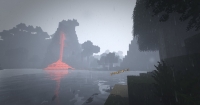 A new version:
With texturepak and without.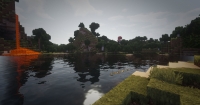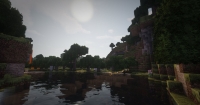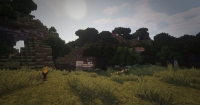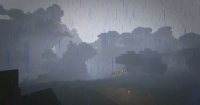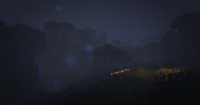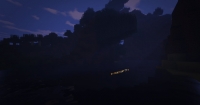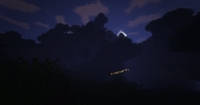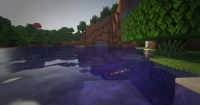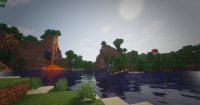 How to install a shader:
Instifine set
Download Shader
Copy in .Minecraft/Shaderpacks
If there is no Shaderpacks folders, create yourself.
In the launcher, launch the version of the game with optical.
Detailed installation instructions
Download Shaders Crankerman's Tme Shaders:
I repeat once again, suitable for all versions, the main thing is to install the Optifine.
Old version: Conquest_of_the_sun.zip [145.42 kb]
New version: Conquest__of__the_sun – New.zip [153.94 KB]