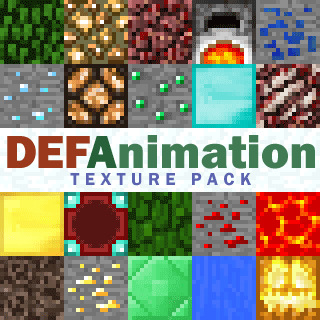 Defanimation – This is the texture of PAK, which animates standard textures for many blocks, this will give the game a fresh and unusual look!
Let's see what new animated textures look like!
andquot;Animated texturesandquot;
Water and lava


Golden block, diamond block and emerald block!



Golden ore, diamond ore, redstone ore, azure ore and emerald ore!





Foliage!






Stove (something melts in it)!

Sand of shower and hellish stone!


Luminous stone and redstone lamp!


Jack lamp!

Redstone block (where did he come from here?)!

Furnence table!
*There is no example*
Hob!

Eye of Ender (block)!

Electric rail!

Hell growth!

Moon!
*There is no example*
Swords, shovels, axes, picks and hoes!














ATTENTION! For animated textures to work, install Optifine!
Download textures Defanimation
Install Optifine
1.12.2: Defanimation_0.14_1.12.zip [508.93 KB]