In this news, I will show how to install textures (packs of packs) and the resource of packs on the game Minecraft of all versions, detailed instructions for installing and using, changing textures in Minecraft.
This instruction is suitable for all Minecraft versions.
How to install textures in Minecraft?
You need to find and Download the desired texture pack.
Go to the game folder, it is here: C: \ Users \Your_Polizer\ Appdata \ Roaming \.Minecraft
If you cannot find the Appdata folder – guide, how to find a folder.
If there is no folder .Minecraft or game does not see the texture.
Perhaps you are playing on a project where your own launcher that itself downloads Minecraft and fashion, usually such projects change the folder to arbitrary, for example .ru Minecraft, you can go to the texture folder from the game (texture section, on the bottom left button – screenshot)
If the game does not see the textures, maybe this is a broken (not correctly assembled) texturedpack, try another.
Try to restart the game
Find the folder in the game folder Resourcepacks (or Texturepacks in old versions of the game).
Copy a downloaded archive with texturepak into this folder.
Go to the game, select the settings in the menu – resource packages – on the left select the desired texture pack and transfer to the right window, click ready.
Demonstration of the inclusion of texture in Minecraft: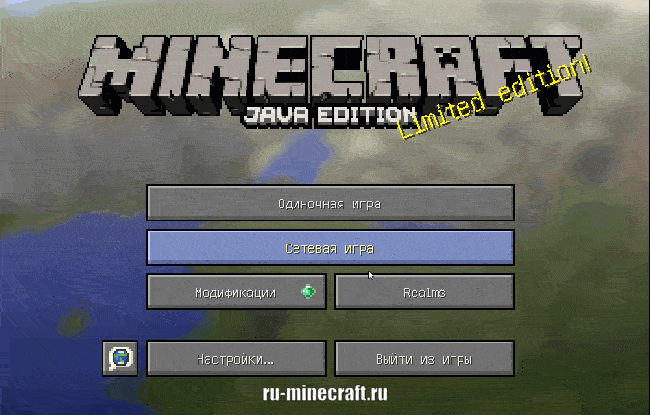 What is the texture PAK and the resource PAK?
Earlier for the game, there were packs of packs, they change only textures, but with the development a pack of packs appeared, they can change both textures and sounds, but they are not so popular, in fact there are only a resource of packs, but everyone still calls their textures packs.
What are the textures?
The textures differ according to the versions of the game, are created for certain versions of the game, but have compatibility, as a rule, if you install textures for the new version of the game for the old one, it will work without problems, and if textures for the old game for a new one, then there will be no textures in the gamenew blocks and objects. (which are added to new versions of the game)
Textures are of different resolutions, from 8×8, to 1024×1024, the higher the resolution, the better and more beautiful the texture, but the stronger they load the computer, standard textures have a resolution of 16×16 pixels.
After installation, the textures do not work correctly, they glow, black items.
Probably, the installation of Optifine will help you, this mod is definitely needed to work texturedpacks with high resolution.
If the problem has not resolved, perhaps the problem is in the texturepack itself.