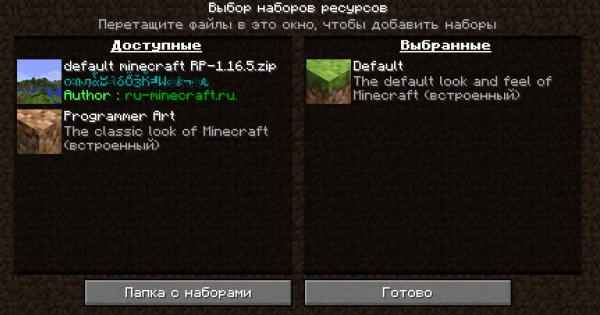 If you are looking Standard texture PAK Minecraft, then in this news I will tell where it can be downloaded or how it is yourself andquot;pull outandquot; From the game how to work with it. The standard resourcepack will come in handy if you want to make your texturepack, or just change a few textures for your card or server.
You can download standard textures for different versions of the game in this news Default Textures
If suddenly there is no version you need, then I will write below how on one's own get a texturedpack from the game and make textures from it.
Download and run the right version of the game, I have 1.16.5.
Open the folder \.Minecraft \ Versions \ 1.16.5, if you don't know how to open the folder .Minecraft here is a simple guide
Find the file 1.16.5.jar, PKM on it and select open in Winrar (you can download from here)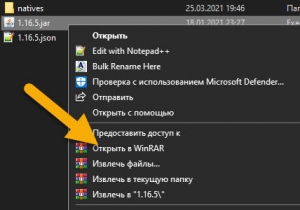 Find the Assets folder and transfer it to any folder of your computer.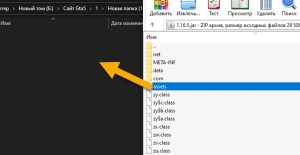 Find any other resourcepack for Minecraft, open it using Winrar, inside you will see Pack files.PNG and Pack.McMeta, transfer them to the same folder as Assets

Pack.PNG is a picture of your PAC PACK, and FACK.McMeta contains a description of the pack and information on which version of Minecraft will it work.
Open Pack.McMeta using a notebook, you will see a few lines, for example andquot;Pack_Formatandquot;: 6, – the number is responsible for the version of the game for which PAK is suitable.
In fact, everything that this parameter does tells the player that Pak is made for this old or more new version of the game and highlights or does not highlight it with red.
You can indicate 1 for 1.6 – 1.7.10, 2 for 1.8 – 1.I.4, 3 for 1.10 – 1.12.2, 4 for 1.13 – 1.14.4, 5 for 1.15 – 1.16.2 and 6 for 1.16.4 – 1.16.5, for 1.17.1 – 7, for 1.18.2 – 8, for 1.19.2 – 9, of course when output 1.20 and more new versions will increase. This is an exclusively warning for the player and nothing more, the old texturedpacks in this way cannot be updated.
A little lower you will see – andquot;Descriptionandquot;: andquot;The text of the description of texturepakandquot; – You can change the text to describe the texturepack.

Subtract Pak in .Zip Archive, select 2 files and folder and select add to the archive.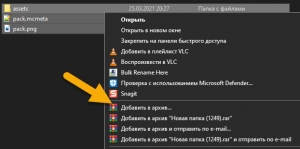 Be sure to choose .zip archive, otherwise the game will not see the resourcepack, you can indicate your name.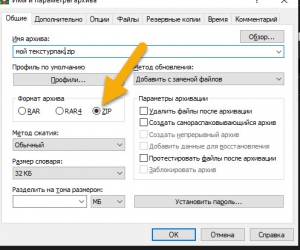 Ready, you get an archive with your standard texturepak.